Jenson Button is dedicated to Triathlon when he does not fly a Formula 1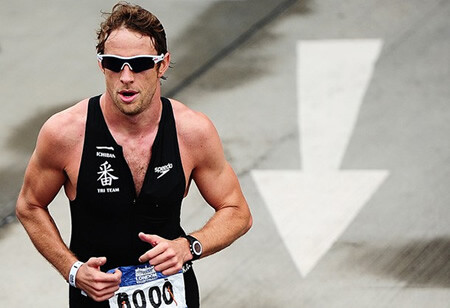 The British Jenson Button who is currently a driver for the McLaren Formula 1 team He participated this weekend in a competition of Triathlon in Hawai.
Button not happy with his result in the last Malaysian Grand Prix, he stated before the test: "I am going to punish myself because I deserve the pain after what happened in Malaysia". "I'll make sure to make it for such a bad day." The pilot failed to finish the test after colliding with Narain Karthikeyan
It is the second time that the McLaren team driver shows up for this test as an amateur, taking advantage of the two weeks left for the next Chinese Grand Prix.
The Brit completed a kilometer and a half swimming in Hawaiian waters, 40 kilometers by bike and ten kilometers more running. All in about two hours of time in the Lavaman triathlon.
Niges Mansell, world champion in 1992 and Button's compatriot affirmed that the pilot's participation is this physical test "It is a fantastic display of maturity to apologize for his result in Malaysia."
Source: teinteresa.es