Josef Ajram adds another ironman to the Epic 5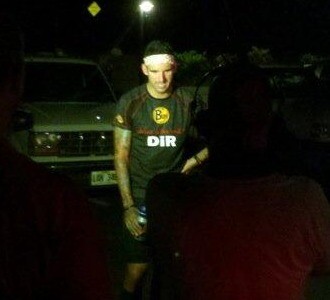 The island of Molokai was the setting for the third ironman of Epic 5, a challenge created by Jason Lester -also a participant-, which consists of completing 5 ironman tests on 5 consecutive days and on 5 Hawaiian islands «without numbers or numbers; There is no classification in this event, it is enough to reach the end », explained Lester just before starting this year's edition.
Josef found "this third stage very tough, but in the end I finished in 11 hours and 50 minutes." Tiredness and physical and mental wear and tear are accumulating, but the Spaniard continues to be strong and confident.
With no rain but with a humidity that reached 65%, the ultra-distance runners have had to run by bicycle for 45 km with the wind heading at more than 64 kilometers per hour, a figure to which must be added the 2.600 meters of unevenness accumulated in the bike. "It was very hard but I am very happy to have finished in the time that I have done it."
As for the rest of the tests on this third day, Josef declared: «The swimming was very fast with the current in favor, and the marathon was correct; now I'm already thinking about tomorrow's stage ».
The five participants are showing an admirable behavior, smiling and in a good mood from the beginning of the day despite the few hours of sleep, and always waiting to help each other throughout each stage.
The next ironman of this unprecedented tough sporting challenge will take place today on the island of Maui, followed by the last on the Big Island.
Source: brand