South American Playa Manta 2011 Games: Argentina and Ecuador won Gold in Triathlon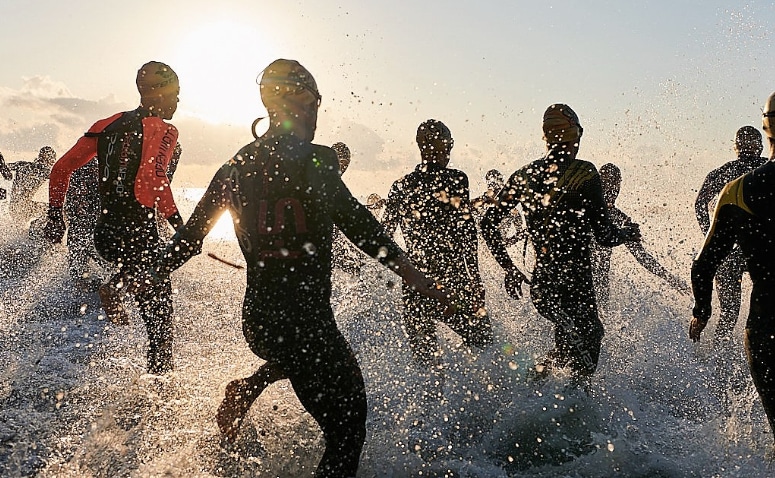 Argentina won two gold medals, achieving the champion title while Ecuador achieved its gold medal and the runner-up title, at the end of the grueling Triathlon event, held on the Malecón de Manta with a temperature of 38 degrees Celsius.
The relay triathlon, a modality that premiered at the American level, in Manta, Ecuador, since the previous one was fulfilled in Singapore, in the same year, demanded great preparation.
The 32 participants covered 250 meters of swimming, a lap around the imposing Pacific Ocean; 6.000 meters in cycling, 3 laps and 1.600 meters in athletics, 2 laps.
Argentina started Romina Biagioli, who handed over the baton to Gonzalo Telechea, who passed the responsibility to Rayen Asselborn, leaving the last place for Luciano Taccone, who closed the performance with a time of 1.17.03, team gold.
Ecuador, for the silver medal, Elizabeth Bravo started the competition, followed by Luigi Landivar, Cristina Fares and Juan Andrade finished off, with a time of 1.17.56 and getting the team silver.
In third place Venezuela, starting the race Leandro López, the second relay Rosemary López who handed over the responsibility to Carlos Pérez, closing the performance with 1.18.12., bronze medal.