Triathlon News
Julia 'Hurricane' Hawkins with 103 years continues to break speed records
This past Wednesday Julia won gold at the 50 and 100 meters in Albuquerque, New Mexico.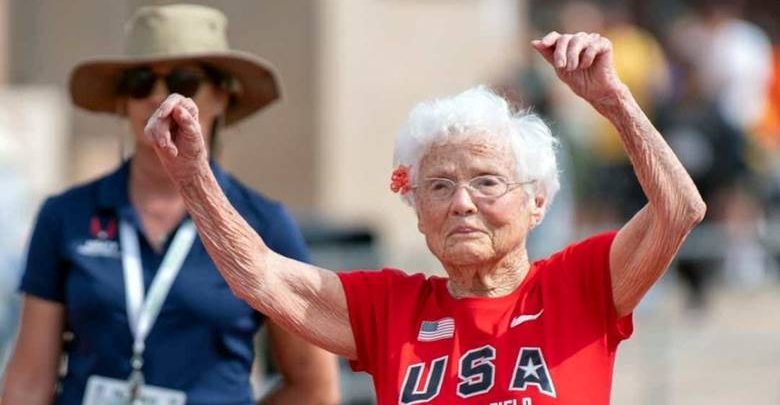 Julia «Hurricane» Hawkins, from Louisiana, made history again by winning gold at the National Veterans Games in New Mexico at 50 and 100 meters ready.
But besides being crowned, the sprinter established a new record as the oldest woman in competing on an American track.
His time in completing the 100 meters was 46.07 seconds while in the 50 he was 21.06 seconds
Surprisingly, this is not the only world record that Hawkins has: in 2017, the former teacher set her first world record (which she still has) at the end of the 100 race in less than 40 seconds.
Julia Hawkins is the clear example that dreams have no age. Nicknamed 'Hurricane', started running when he turned the 100 years. He had previously competed in cycling for much of his life.
At 103 years old, Julia 'Hurricane' Hawkins is still breaking records on the track pic.twitter.com/oH3cLD3TZ8

- Reuters Top News (@Reuters) June 20 2019
Your secret, gardening
The athlete said that one of his secrets to stay that way is gardening. "I stay active all the time. I have 30 bonsai shrubs, some have 40 or 50 years. That keeps me busy", Commented to a division.
"I hope this is inspiring you and you can realize that you can still be doing sports at this age"Added Hawkins, who has three grandchildren and three great-grandchildren.
He also said that one of the reasons to compete has been to impress his family, but it seems that his sporting activity is captivating many people all over the world.
Although he took two golds, he admitted that in 2018 his results were better
And although this year she won two golds, she admitted that in 2018 her results were better. "I'm delighted to have done it as well as I did, but I did not do as well as I did (...) I do not know if it's because I'm older, or maybe it was the environment."
Hawkins is the matriarch of a whole family of athletes, not in vain her great-grandchildren competed in professional American cycling, winning several national championships.