Kini Carrasco, distinguished with the Extremadura Medal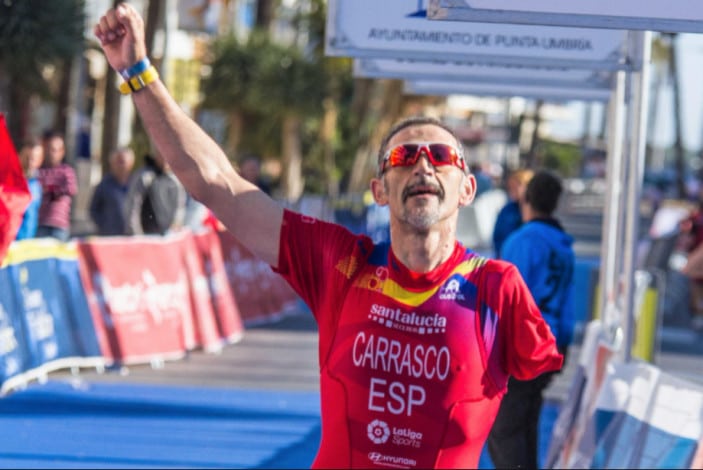 The Junta de Extremadura, through its president Guillermo Fernández Vara, has communicated to the international paratriathlete Kini Carrasco the distinction with the Extremadura medal in an act that will take place on September 7.
This award has been the most important so far received in his career, along with that of «Favorite son of the city of Cáceres».
"They are two prizes that your neighbors and your countrymen give you. There is nothing more exciting than that, being told publicly that they love you", Declared Kini Carrasco when he heard the news from the president of the Board himself.
The retired midwife Josefa Gómez, the director and audiovisual producer José María Fernández de Vega, as well as the San Antonio de Padua school in Cáceres and the Zurbarán institute, in Badajoz, will complete the list of recipients of the Extremadura Medal in this edition of 2021.
The 56-year-old Spanish international paratriathlete, from Extremadura, has added a endless national and international titles in his long career, being a regular in all kinds of competitions and distances related to our sport.