Triathlon News
The British Emma Pallant returns to reign in Mogán and the Belgian Heemeryck premieres victory
Pallant (04: 36: 07) won with almost thirteen minutes difference over the second classified, one of the surprises, the Dutch Tessa Kortekaas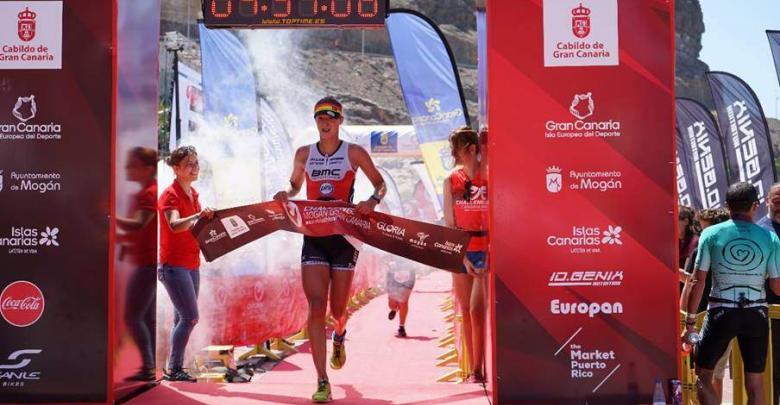 The two triathletes who reached the fourth edition of the Gloria in better shape Challenge Mogán Gran Canaria They confirmed the predictions and took the victory.
The British Emma Pallant She repeated her triumph in 2017, becoming the queen of the race after stopping the time at 04:36:07, almost 13 minutes before the second classified, and the first triathlete to repeat victory twice in this competition from Gran Canaria.
Both were received at the finish line by the Mogán Sports Councilor, Luis Miguel Becerra; Antonio Pérez Ñito, technical-sports director of the Insular Institute of Sports; José María Mañaricúa, president of the Gloria Palace group, the main private sponsor of the event; and Zibi Szlufcik, CEO of Challenge Family.
Pallant consummated his triumph, in the end incontestable, from the middle of the bike route. In the first swimming quarter, the Swiss Celine Shaerer demonstrated her dominance in the water (08:31:03). Pallant would do it almost a minute and a half later. Behind them, the also British Caroline Liversey.
The first half of the course, the Swiss was able to maintain the advantage over Pallant due to her knowledge of the roads of Gran Canaria, where she trains regularly. But from then on Pallant cemented his victory. The bike quarter ended with a five-minute advantage from the British over Shaerer, which could no longer decrease.
The walking tour, finally, brought one last surprise: with Pallant unbeatable, the Dutch Tessa Kortekkaas (04:48:58) He managed to beat Shaerer (04: 51: 03) and conclude the second test.
In the men's category, the last 21 kilometers on foot would also turn the table around. From the water, the Swiss Manuel Kung dominated this fourth edition. Thus, he was the first to come out of swimming and on the bicycle. Only in the race did he give in to the push of Heemeryck, with a spectacular 2019, after winning the Challenge in Salou 15 days ago.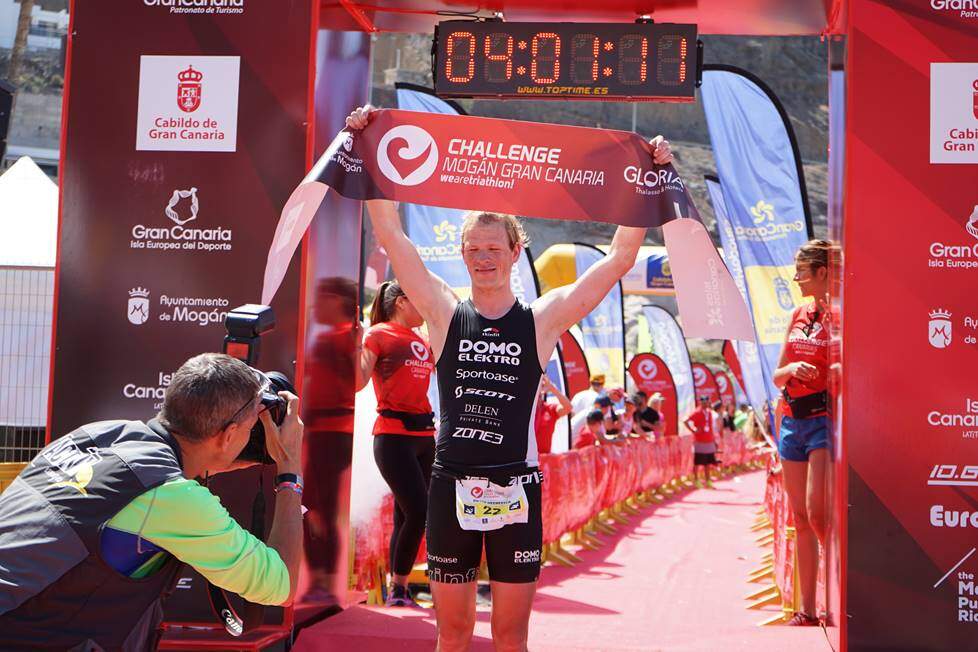 Heemeryck stopped the stopwatch at 04:00:44, a minute and a half before Kung (04:02:21). Behind, Nan Oliveras i Font became the first Spanish in the test and climbed third on the podium, after overcoming a persecuting triumvirate (Bishop, Pictor and Davis).
LUIS HERNÁNDEZ AND MIA NIELSEN, CHALLENGE CANARY CHAMPIONS
Luis Hernández Cano (04:24:35) and Mia Nielsen (05:50:05) became the first Champions of the Canary Islands Challenge, one of the novelties of this edition, by becoming the first canaries to complete the middle distance.
In the Olympic distance, the absolute winners were the moganero Willy García Jiménez, and Catharina Voelker