Triathlon News
The exciting request of hand of the paratriathlete Eva Moral
Her boyfriend, Angel Salamanca, asked her to kneel on the podium of the Series to marry her,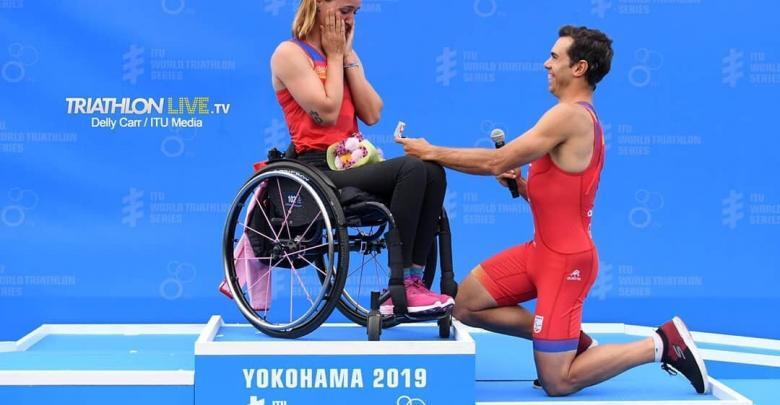 In the past World Series of Yokohama, the series of Paratriathlon where to the well-known paratriathlete Eva Moral , they have asked for a marriage in a spectacular scene.
Her boyfriend Ángel Salamanca, he asked getting on your knees on the podium of the Series that marries her, in a beautiful scene that surely thrills more than one.
Just a year after they met, as they did in the 2018 World Series, the couple has marked this appointment as something unforgettable for them, promising dresses triathletes
Source: Instagram FETRI
Eva Moral has published in Instagram.
"FELICIDAD! A year ago I met the best person that I have crossed my path @angelsalamancatri and today we are in that same place, doing what we like the most and enjoying it to the fullest!
I SAID YES !!! And over with the joy of gold @jotablindgame y @angelsalamancatri and my fifth since he knows victory! Thanks to all of you who are by our side day by day and we make it a little bit easier! "
You can see the sequence of photos here published by the ITU
From Triathlon News we wish you the best.