The best photo of the year in the world of athletics, by a Spanish photographer
This award is the most important in athletics photography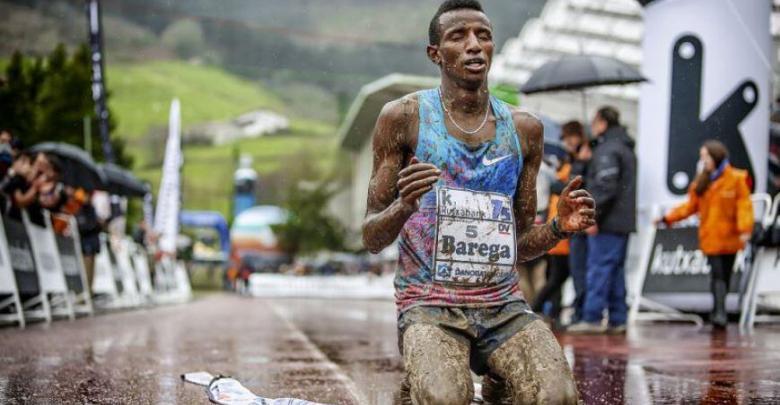 La IAAF (International Association of Athletics Federations), has awarded Félix Sánchez Arrazola as the winner at best photographer of the year 2018
"I can already die in Peace, right now I feel like the happiest person in the world"Commented on social networks
Felix is ​​the author of this spectacular photo, where the moment of the victory of the Ethiopian athlete Selemon Barega in the 75º edition of the Cross International Juan Muguerza, in San Sebastian
He states that his passion is running, since heCam being an athlete since the 8 years, but he also enjoys and is recognized in other sports, such as in the world of Triathlon where he has covered various events such as Triathlon of Vitoria, among others. He also collaborates with various sports newspapers with the highest national circulation.
The prize was awarded in the IAAF annual gala that was held yesterday in Montecarlo where he competed with three other candidates. The finalists were chosen from 70 candidates and although normally the final is between 3 as there is a tie this year, 4 candidates were chosen. Felix Sanchez ,John Sibley, Michael Steele y Morgan Treacy
These are the finalist photos published on the IAAF website
From Triathlon News we congratulate Félix for this achievement and we wish him more success in the future.