Laura Gómez and Sergio Correa win the Spanish Duathlon Cross Championship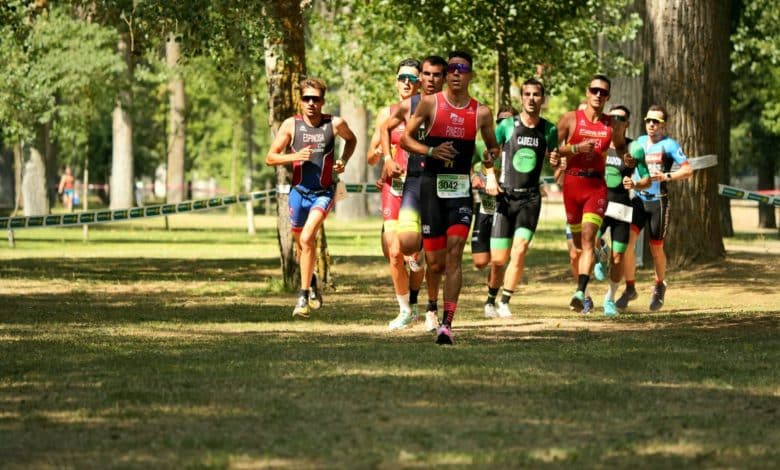 El Spanish Duathlon Cros Championship put the finishing touch to an intense weekend of competitions in the Soria town of Almazán, with victories by Laura Gomez (1.28:16), from Saltoki Trikideak, and from Sergio Correa, from Isbilya – Slppy Joe's (1.14:07).
A day that, once again, was marked by heat.
In women, Gómez got a double after Saturday's gold in the cross triathlon, while Correa won the local idol, Enrique Fernández Pinedo, in an exciting test.
Once again places were distributed in all categories for the Bilbao-Bizkaia Multisport European Championship next September.
Resounding and incontestable victory for Laura Gomez, that he left alone from the first bars of the first segment of the race on foot.
Always at the forefront of the race, he crossed the finish line in time to savor his second victory of the weekend.
From behind would complete the podium Eva García of the Marlins Triathlon Madrid, second, and Enara Oronoz by Saltoki Trikideak, third.
In Under 23, championship for Besaide Astobiza from Saltoki Trikideak, second place for Emma Llopis from Tripuçol. For absolute teams, the title went to Saltoki Trikideak, ahead of Katoa Barcelona.
In the men's event there was excitement until the last meters, since Sergio Correa and Enrique Fernández Pinedo finished the cycling segment together.
In the transition Correa scratched a few meters, a difference that remained stable until the finish line to take the gold.
The local triathlete from the Soriano Triathlon settled for the silver medal while the bronze went to Sergio Latorre, from Stadium Casablanca.
As for the Under 23 podium, first place for Latorre himself, second place for Manuel Menéndez, from Cidade de Lugo Fluvial, and Francisco Javier Prados, from Entrena@trijuansa, closed the podium.
For absolute teams, the victory was for Stadium Casablanca Mapei, ahead of Triathlon Soriano and TriInfinity Móstoles.
Great party in the Age Groups, with places for Bilbao-Bizkaia
As on Saturday with the national Aquathlon and Duathlon Cross events, the great weekend sports party in the Arboleda de Almazán park was put on by the participants in the Age Group races, which also had at stake of the medals in each group several places for the competitions of the European Multisport Championship Bilbao-Bizkaia next September.
All results will be available here!.