Laura Philipp and Daniela Ryf donate their IM 70.3 Dubai prizes to Ukraine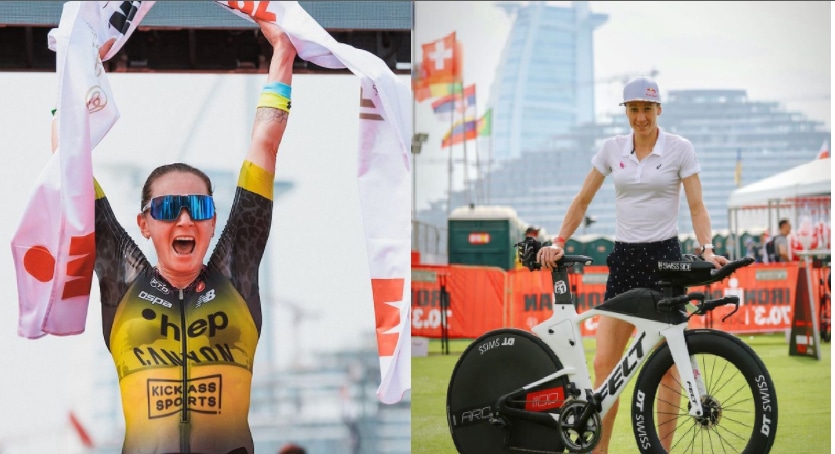 triathletes Laura Philipp y Daniela Ryf has once again demonstrated the solidarity that exists in the triathlon by donating the money from his prize won on Saturday at the IRONMAN 70.3 Dubaand to the people of Ukraine.
The event was the first big event of the professional triathlon season with many of the best triathletes in the world such as Daniela Ryf and Kristian Blummenfet, but this seems insignificant considering what is happening in war-torn Ukraine.
The two triathletes already announced their intention to donate their prizes before the race, where Laura won $2.500 for the test victory and Daniela $2.000 for her second place.
Laura commented on her social networks before the race "The world is facing great challenges right now. My thoughts and respects go to the people who are bravely fighting and defending freedom and peace in Ukraine and around the world.
Tomorrow I will run with this same purpose, to show that we must fight each other in sport and not in war.
Any prize money won from this race will be donated to the people of Ukraine to support peace and justice in the world.".
For her part, Daniela commented: "The world is facing much bigger challenges right now.
My thoughts are with the people of Ukraine and with all those who fight for peace around the world. That is why, for me, tomorrow's race aims to show that we must fight in sport and not in war.
The prize money I win tomorrow I will donate to @roteskreuz_ch who helps people in need in Ukraine"
Quite an example.