Mario Mola and Fernando Alarza will be at the Cross de Itálica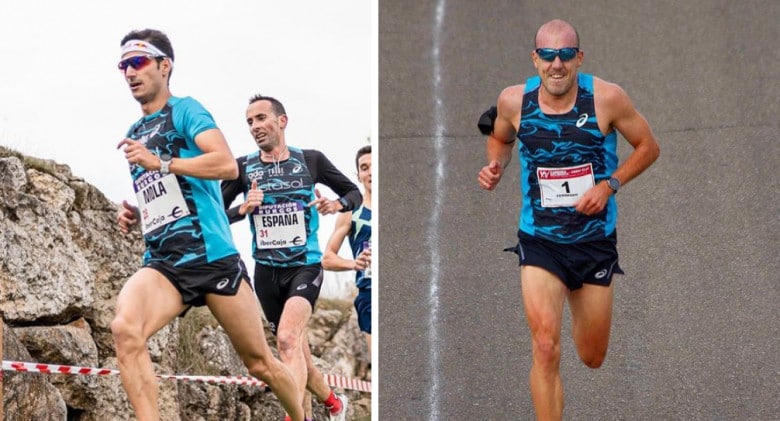 This coming weekend, November 20 and 21, the ruins of Itálica and all its surroundings will witness the celebration of the Spanish Cross Country Championship by Clubs, with a total of 2.174 athletes.
The 39th International Cross of Itálica will have representation of athletes from thirteen countries where Tadese Worku and Margaret Chelimo will defend last year's title.
On Sunday the elite test will be played where the triathletes will be on the starting line Mario Mola y Fernando Alarza.
Mola returns to compete in the modality after having done it in the Balearic Islands, where he was proclaimed champion and in Atapuerca where he competed at a good level. Alarza puts on a bib again to compete in this test.
Schedule
The women's event is held at 13:05 and the men's at 13:50.
Where to see it live
The competition can be followed live through the following channels
LaLigaSport: From 9,30 a.m. live and by streaming all races until 14,30 p.m. https://www.laligasportstv.com/
RFEA: From 9,30 a.m. live and by streaming all races until 14,30 p.m. https://www.rfea.es/
Itálica cross website: From 9,30 a.m. live and by streaming all races until 14,30 p.m. http://www.crossinternacionaldeitalica.es/es/
South Canal: From 13,00:XNUMX p.m. live (by satellite) the absolute races of men and women
ETB: From 13,00:XNUMX p.m. live (by satellite) the absolute races of men and women
TVG: From 14,00:XNUMX p.m. live (by satellite) the men's absolute race and then the women's absolute
TELEDPORT: From 13,00:XNUMX p.m. live (by satellite) the absolute races of men and women