Mario Mola and Yuka Sato winners of the Pan American Triathlon Cup, Carolina Routier fourth in Women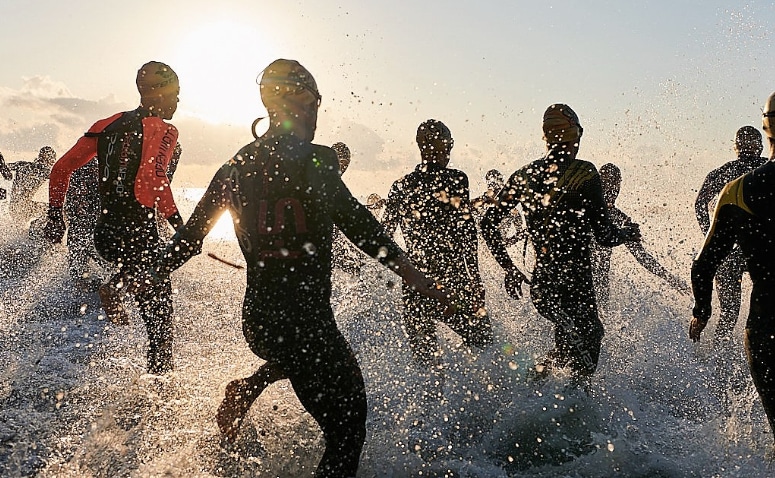 The Spanish Mario Mola He has achieved victory in the Pan American Triathon Cup, after a historic comeback, to the triathlete Dan Alterman, who was the favorite for the title since he had led the test until the race sector, however, in the last minutes of the 10 km, the Spaniard printed more strength and won the battle against the Israeli with a time of 1'46:07:85.
The Japanese, champion of the I Youth Olympic Games in Singapore, crossed the finish line with a time of 1'56:35:6, followed by one of her compatriots, Ane Nakashima, who recorded 1'57:03:1. Meanwhile, the Brazilian Palmera Oliveira took third place and for being the first South American to reach the end of the race, she obtained a direct spot for the 2011 Guadalajara Pan American Games.
It is necessary to highlight the Spanish Carolina Routier who finished fourth with a mark of 2'00:28:6
Men's Classification

1) Mario Mola (Spain): 1'46:07:85
2) Diego Sclebin (Brazil): 1'46:21:68
3) Dan Alterman (Israel): 1'46:29:04
4) Bruno Matheus (Brazil): 1'46:36
Female Classification:
1) Yuka Sato (Japan): 1'56:35:6
2) Ane Nakashima (Japan): 1'57'03:1
3) Pamela Oliveira (Brazil): 1'58:23:1
4) Carolina Routier (Spain): 2'00:28:6
Source www.coe.org.ec