More than 200 triathletes will compete in XTERRA Costa Brava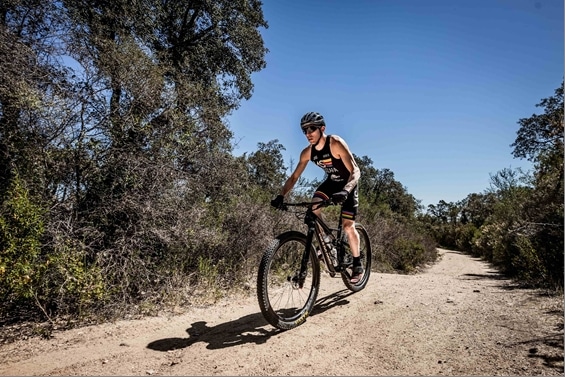 This Saturday, Calonge i Sant Antoni will once again host an XTERRA test in our country.
The return to Spain of the prestigious XTERRA circuit brings together in the test more than 200 triathletes of 15 different nationalities in a unique setting: the Costa Brava.
La XTERRA Costa Brava offers two challenges this year: the "sprint" distance and the "full".
The triathletes of the sprint distance They will face a morning challenge that will start at Torre Valentina beach with 750 meters of swimming in the open sea, followed by 15 kilometers of Mountain Biking and ending with 5 kilometers of trail running.
In the afternoon, it will be the turn of the triathletes of the full distance
These athletes will face a 1,5 km swimming race, 30 km by bike along the paths of the natural environment of Sant Antoni de Calonge and a 10 km race along the unevenness of the coast, starting and finishing in Torre Valentina.
Return of XTERRA to Spain
Since 2016, an XTERRA test has not been held in Spain.
This long-awaited return comes thanks to Ocisport, which has chosen the impressive coastal and mountainous landscape of Calonge i Sant Antoni to organize the XTERRA Costa Brava.
Undoubtedly, an environment that promises to enhance the excitement and competitiveness of these events.
XTERRA 2023 World Championship
One of the most outstanding incentives of the XTERRA Costa Brava is that both the "sprint" and the "full" tests will grant 26 places in the classification for the XTERRA 2023 World Championship.
This championship will be held in September in Italy and will bring together the winners of each category for age groups.
Thus, for triathletes, the competition in Calonge i Sant Antoni is much more than a race: it is an opportunity to qualify for the world event.
More information on Official Site