More from 2.000 participants in the XV Triathlon of Seville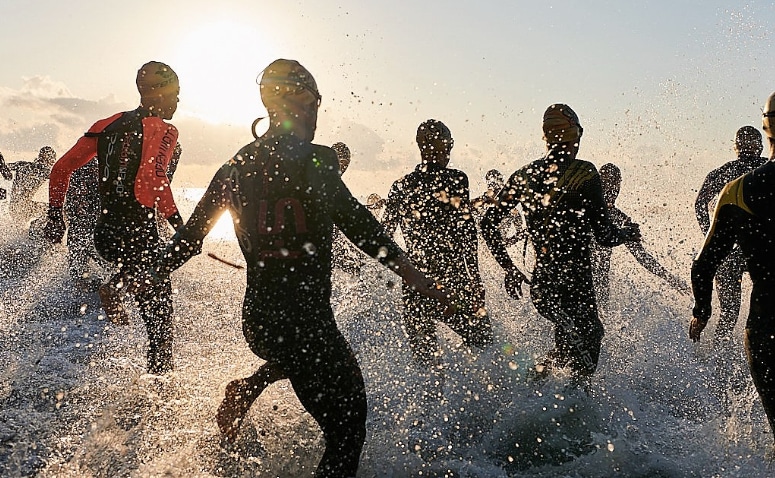 More than 2.000 athletes will meet this Saturday at the XV Triathlon of Seville, which represents a participation record that makes it the second most important in Spain.
The test was presented this Tuesday, in an act that was attended by the Councilor Delegate for Youth and Sports of the City Council, José Manuel García, the Provincial Delegate of the Department of Commerce, Tourism and Sports of the Junta de Andalucía, Francisco Obregón, and the president of the Andalusian Triathlon Federation, Francisco Merchán.
Both the start and finish will be at the High Performance Center (CEAR) of La Cartuja. The participants will tour the Isla de La Cartuja, the Alamillo park and Torneo street.
This large increase in participants, with a total of 2.100 registered, already places the Seville Triathlon in second place in the Spanish ranking, after Barcelona.
In this sense, the aforementioned Francisco Merchán, has indicated that this test "intends to combine sport, leisure and tourism, being a source of income for the city."
Likewise, he stressed that 50 percent of the participants are from outside Seville. The test will be held over three distances: Olympic (1.500 meters of swimming, 40 kilometers of cycling and 10 kilometers of running), Sprint (750 meters, 20 kilometers and 5 kilometers), and Super Sprint (350 meters, 10 kilometers and 2,5 kilometers), with the aim that both the most experienced triathletes and fans enjoy a unique day in the national calendar.
At the same time, it will be possible to participate in the modalities of relay teams and company teams, and Equality Triathlon (competes in pairs).
It should be noted that, within the objective of the search for equality and the spirit of improvement with which this triathlon is proposed, on this occasion, and for the first time, a blind person will participate in the event. One person will do the swimming for him, while the cycling sector will do it in a tandem and the race on foot with a guide.
Source: EuropaPress