Triathlon News
Miriam Casillas will try to close her Olympic classification in Weihai
Compete in the Weihai World Cup (China)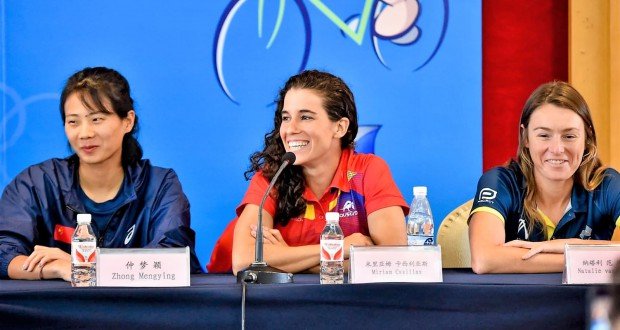 This weekend, China becomes the focus of the international triathlon, held in Weihai a new test de World Cup and with the presence of three athletes from the Spanish Triathlon Federation, Miriam Casillas, Marta Sánchez y Xisca Tous.
In Asia there are already the three representatives of the Spanish triarmada, commanded by Miriam Casillas, the first Spanish currently in the Olympic classification ranking.
Miriam is about to meet the FETRI criteria to get the place
After a great season, Miriam wants to continue propping up her qualification for the Tokyo 2020 Olympics in a date in which last year she already shone getting bronze.
Is close to meet one of the criteria from the technical management to be able to count on the Olympic square and from December to be able to focus on the Olympic Games. A good result here will bring you even closer to the goal.
Weihai will be accompanied by Marta Sánchez and Xisca Tous, two triathletes who have accumulated several participations in World Cups this season and who will continue accumulating experience of the highest international level and fighting for a good result. Both already competed two weeks ago in the Banyoles World Cup.
You may also be interested in this