MTRI Castellón reaches 800 registered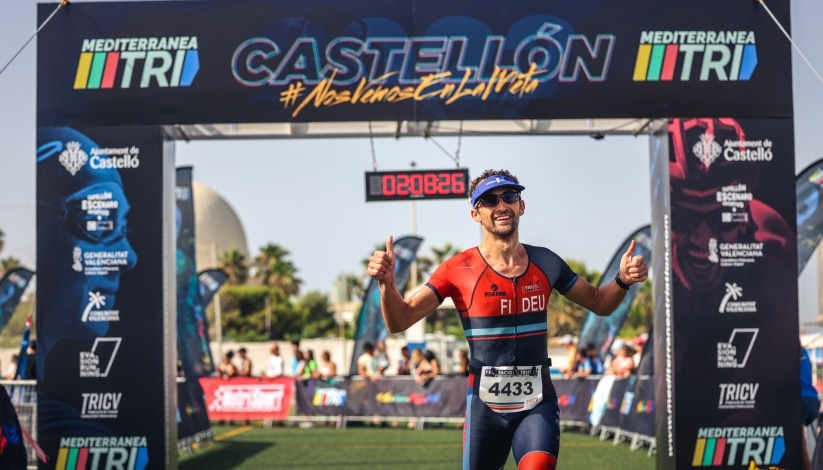 Mediterranean Triathlon It continues its course after the first venue played, and in less than 40 days it is preparing to experience the 2nd weekend of the circuit.
MTRI Castellón will be held on the days 1 & 2 of July and it is close to the figure of 800 registered triathletes. The organization expects to reach 1.000 registrations.
3 distances and 2 formats
The format also includes 3 distances: supersprint, sprint y Olympic, and 2 formats: individually y parejas.
In addition, in the case of the short modalities (supersprint and sprint) the popular regulations will be applied again, which will allow you to compete in BTT or jump into the water with an uncovered torso.
The objective is none other than to facilitate entry into the sport for all those people who choose MTRI to debut in triathlon.
Last price bracket
On the other hand, MTRI Castellón enters the last price bracket, which will be maintained until the closing of registrations on June 20.
Thus, until Tuesday, May 23 at 23.59:XNUMX p.m. Those interested will be able to take advantage of reduced rates, being able to compete from €30 in a supersprint to €50 in Olympic distance.
More information and registration
Once again MTRI Castellón will offer a particular staging, with its nerve center in the Javier Marquina Soccer Field, a transition in artificial grass and the Planetarium Beach next to the headquarters, facilitating access and swimming exit for triathletes.
The post-competition will bring some surprises in the form of final supplies, which will surely not leave anyone indifferent, as happened in 2022.
All those registered will receive their triathlete pack in the withdrawal of the dorsal with a t-shirt, and a finisher medal at the end.
Free Training Together Is Better
the training group together is better continues to lead female participation in MTRI 2023, and Castellón was not going to be less.
After the first challenge in Alicante, the #RetoTriJuntas is still active, which involves training with Paula and Patri, Physical Education professionals and online and face-to-face training, with a view to competing, mainly in sprint and supersprint in Castellón. In addition, the following event will take place at this venue Free training, next June 17, Saturday, from the Planetarium Beach at 9.00:XNUMX a.m.
Solidarity Challenge One In A Hundred Thousand
One In A Hundred Thousand It has been raising funds for research into childhood leukemia since it was founded in 2010. Its movement linked to sport since its inception now totals more than €159.000.
Every euro goes to "financing of scientific research projects, giving life to differentiating solutions for the full healing of children and families from other perspectives".
With this objective, the group of friends 7+1, made up of Bea, Colo, Luisa, Mariví, Menchu, Noe, Yolanda and Jose María, will carry out one of the tests on Saturday, July 1 at MTRI Castellón.
A challenge that they have identified as #triacelerón, for which they need everyone's help, having set €6.000 as a goal. They have already raised more than €1.200. We can help them by sharing and donating through the link