Women's Náutico de Narón and men's Saltoki Trikideak win the national Triathlon for Clubs in A Coruña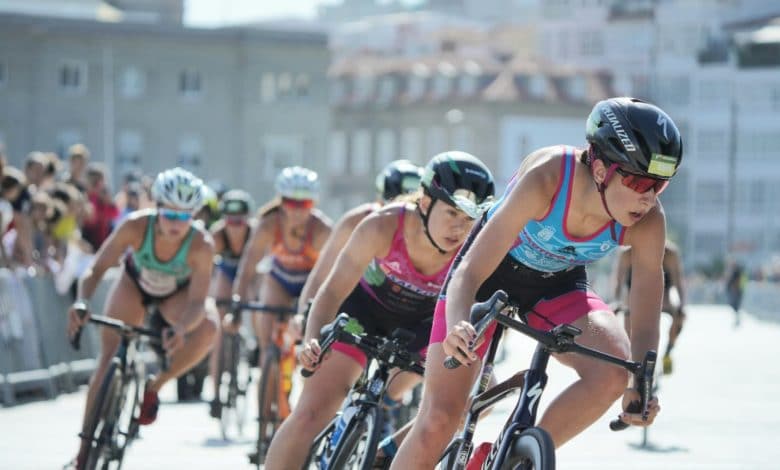 the Galician club Náutico de Narón the Spanish Triathlon Championship for Clubs was won in the women's First Division, while in the men's First Division the victory was for the Navarrese of Saltoki Trikideak.
Great penultimate day of the National League of Clubs and the Iberdrola League which, however, leaves Cidade de Lugo Fluvial as the first classified in both and the title assured for Sunday's day.
Here at the First Women's Division the sum of points of the members of the Náutico de Narón allowed them to prevail and take the title, but without getting enough distance to Cidade de Lugo to threaten its first position in the Iberdrola League.
The women from Lugo, with many casualties, achieved silver in the championship, while the bronze went to Imps from Rivas.
Here at the First Men's Division the national title of 2022 Triathlon by Clubs was taken by the Navarrese Saltoki Trikideak, in front of Imps from Rivas y City of Lugo Fluvial.
With a situation very similar to that of the Women's First Division, the team from Lugo is also assured of the League in the absence of the Mixed Relay match.
In the Women's Second Division, the podium was for Katoa Barcelona, ​​ahead of the Aragonese Stadium Casablanca Mapei and the Albacete Ingeteam Triathlon.
The teams Natacio Barcelona, ​​Real Club Mediterráneo de Málaga, Tritones Rioja de Logroño and Club Natación Metropole de Gran Canaria achieved the first four positions in the Third Division, and therefore the places for promotion to compete in the Second Division of the Iberdrola League next year. .
In the Men's Second Division, the first position went to Katoa Barcelona, ​​ahead of Tri Infinity Móstoles from Madrid, and Náutico de Narón from Galicia.
The Soriano Triathlon, Flor de Triatló, La 208 Triathlon Club and Bicis Pina Daven Cars Tritoledo clubs achieved promotion from the Third Division to compete in the Second Division next year.