Triathlon News
Navacerrada a paradise for triathletes, Triathlon Ball of the World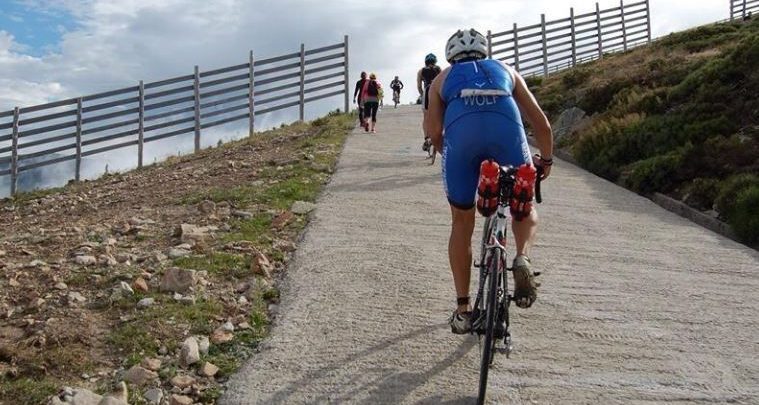 {wbamp-meta name = »image» url = »images / stories / news / upload-triathlon-ball-world.JPG» width = »300 ″ height =» 150 ″}
Today, there are already almost 400 participants, between the Triathlon test in its two distances and the Swimstrong swim
In the absence of more than two months for the World Ball Triathlon it seems that water will not be missing from the Navacerrada Reservoir, a situation that only two months ago was worrisome, which guarantees the spectacularity of one of the tests with more character of the national panorama.
The next 7 of July of 2018 will be held the sixth edition of the Triathlon Ball of the World where the participants will go up to one of the most spectacular finals of the Tour of Spain, La Bola del Mundo in Navacerrada (Madrid)
As usual, the test has 2 different distances; isl Long Triathlon (2-85-20) and el Short Triathlon (1,5-27-10), And a Crossing to Swim in the Navacerrada reservoir that is celebrated the day after.
World Ball Triathlon `17 from Escobedoheart on Vimeo.
The organizers are now working on an alternative route that is at the height of one of the most beautiful and wild events on the calendar. The idea is to have everything as controlled as possible in case of bad weather since in the high mountain everything is magnified and I already have to suffer it last year.
Swim Crossing SwimStrong
The second edition of the swim crossing SwimStrong 2018 will contest the 8 of July and the athletes will be able to participate in the 2.000m, 4.000m or 6.000m test in the Navacerrada reservoir
Further information: http://www.triatlonboladelmundo.com/
You may also be interested in this