Triathlon News
Naviera Transmediterranean Weapons bet on sport
The company shows its clear commitment to tourism and sports and will be for the second consecutive year at FITUR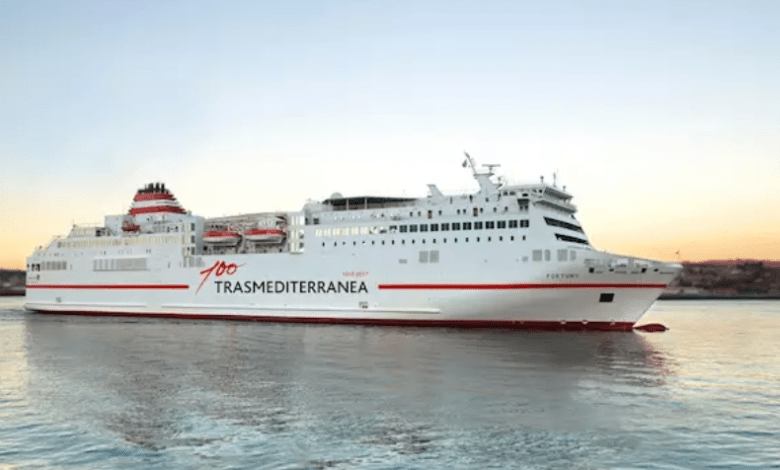 Shipping Transmediterranean Weapons It is the first shipping group in Spain that unites people with destinations, being the reference in passenger transport between the islands.
The company shows its clear commitment to tourism and sports and will be for the second consecutive year at FITUR - Hall 10 Stand 10D04
With almost 80 years of history it has become the most important shipping company in Spain by serving the peninsula connected by sea to Canary Islands, The Balearic Islands y Africa.
At the moment, they have the Europe's largest and most modern fleet, equipped with the highest technology presenting itself as an excellent alternative of transport to the plane to travel from peninsula to islands or vice versa.
Sports and tourism
Every day there are more companies that bet on sports tourism and can not be less Shipping Transmediterranean Weapons It offers excellent service, with extensive schedules and departures from the main ports of Spain.
This method of transport is ideal for athletes and triathletes they have to travel with great luggage offering, guaranteeing comfort and transfer safety of your material.
Naviera Armas Mediterráneo at FITUR 2020
During this week you can visit Naviera Transmediterranean Weapons in Pavilion 10 Stand 10D04, where various sporting events will be presented in which she is involved as are the 360 in Menorca, el Mallorca cycling challenge, the Tenerife Marathon o Epic Cavls among others.
Canary and Balearic Islands, one of its main destinations for the TRIATLÓN
These two islands are one of the most important at the sports level, with the dispute of IRONMAN Lanzarote or in Mallorca of tests as in Mallorca 140,6, IRONMAN 70.3 Mallorca or cycling events such as Mallorca 312 and Trail Running such as Transgrancanaria or Transvulcania among others.
From Triathlon News we will be covering first hand what Naviera Transmediterranean Weapons offers to the athlete during this weekend at stand 10D04 located in pavilion 10 of FITUR.
Further information: https://www.navieraarmas.com/

About Naviera Trasmediterranean Weapons
Naviera Armas and Trasmediterranea constitute the leading shipping group in Spain and one of the main shipping companies in Europe in the sector of maritime passenger transport and road cargo. It transports more than 5 million passengers annually, has a fleet of 40 ships that connect the main ports of four countries and operates more than 100 passenger and cargo connections on the Balearic, Canary, Melilla, Ceuta, Morocco and Algeria routes.
Naviera Armas Trasmediterranea has initiated a plan to become the first Plastic Free shipping group, for which it is carrying out a series of measures to eliminate practically all the consumption of disposable plastics in all its vessels, maritime terminals and offices.
In addition, it will compensate for the consumption of all types of plastics that cannot be removed today with collaborative actions with entities and organizations and NGOs that work for the care of the environment and marine fauna.