The Extremaduran triathlon arrives loaded with novelties in 2022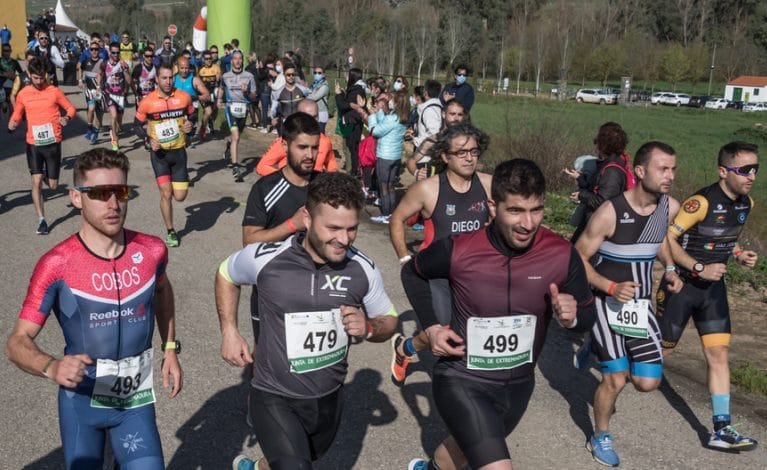 In the absence of closing the last fringes, it is already becoming known what will be the official testing schedule of the Extremadura Triathlon Federation in a year 2022 that arrives full of novelties.
With respect to Fextri League, last year only a team ranking was drawn up. However, this year the individual classification will return, in a series of tests that are yet to be determined.
An Extremadura duathlon ranking will be created.
Athletes will be able to score points in all the tests that participate in both cross and road duathlons and there will be a prize for the best.
There will be an Extremadura triathlon ranking.
And as it happens in the duathlon, you can score both in the cross and road tests.
As for the official competition of the adult categories, it will open with the second edition of the Duathlon Cros Dehesa de Jerez, which will take place on February 13 in La Bazana (District of Jerez de los Caballeros).
Precisely, for the Jerez event, registrations are already open and can be formalized on the website of the Extremaduran Triathlon Federation until Tuesday, February 8, at 16:XNUMX p.m.
For the individual competition the price will be eight euros for the federated and 14 euros for the non-federated.
Here at the relay mode, the couple formed by federated members must pay 12 euros to participate, the one formed by two non-federated athletes 24 euros and in which there is only one federated 22 euros.
The second edition of the Cros Dehesa de Jerez Duathlon is organized by the Jerez de los Caballeros City Council, Extremadura Sports Dynamization, Jerez Triathlon Club, the Extremadura Triathlon Federation and the General Directorate of Sports of the Junta de Extremadura.