NutriSport, official sports nutrition brand of ICAN Triathlon Gandia 2021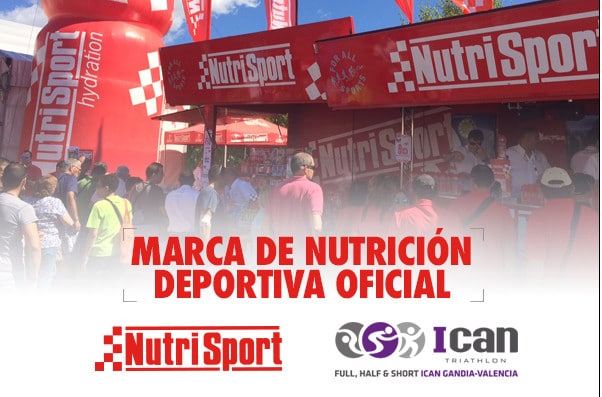 ICAN Triahthlon Gandia presents the sports nutrition brand that will be present at the competition and throughout the weekend, accompanying the participants of the Full and Half ICAN Triathlon Gandia.
The brand is synonymous with quality sports supplements. Bars, gels, energy drinks, tablets, ... All of them manufactured in our own facilities.
The technical team works on the research, design and development of products that meet the needs of athletes from all disciplines, among which is our sport.
NutriSport is a benchmark in the sector thanks to its wide range of high quality products. On this occasion, the brand will be present at the refreshment stations with isotonic, bars and gels.
The Sprint Gel and Fuel Gel gels and the HiGums Energy Bar and the energy Outdoor Bar. To which will be added the isotonic Sport Drink.
In addition, NutriSport will be present throughout the weekend of the competition advising the triathletes through its team of professionals, and offering their nutrition advice.
The brand has offered a initial discount for ICAN Triathlon Gandia registrants so they can test the products on their way to training until October 16.
The collaboration will be completed with product giveaways on social media and advice.
More information about NutriSport (See link)