Omar Tayara and Ana Caleya triumph at the Olympic Games of the ŠKODA Triathlon Series Villa de Madrid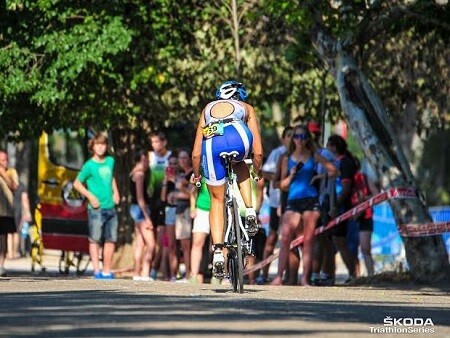 The high temperatures did not undermine the spirit and the illusion of the triathletes that, from early afternoon, staged the fourth test on Saturday.
The Olympic (1.500 m swimming / 38,5 km cycling / 10 km race on foot) was the protagonist of the evening session of the Triathlon Villa de Madrid.
Omar Tayara took the victory of this first Olympic circuit when crossing the finish line in a time of 2: 11: 20. José Bravo (2: 18: 35) and Emilio José López (2: 21: 28) completed the podium.
Short and Half on Sunday
This Sunday morning, the Country House is reinvented to host the participants of the Half (1.900 m swimming / 80 km cycling / 20 km race on foot) and the Short (1.000 m swimming / 40 km cycling / 10 km race to foot). Two non-drafting distances that will close 48 hours dedicated to the sport of transitions.
After the ŠKODA Triathlon Series He continues his journey and will move to Castellón, where the second race of the circuit will be played next weekend.
More information: http://skodatriathlonseries.org/madrid/