Participate in the Challenge Barcelona together with Compex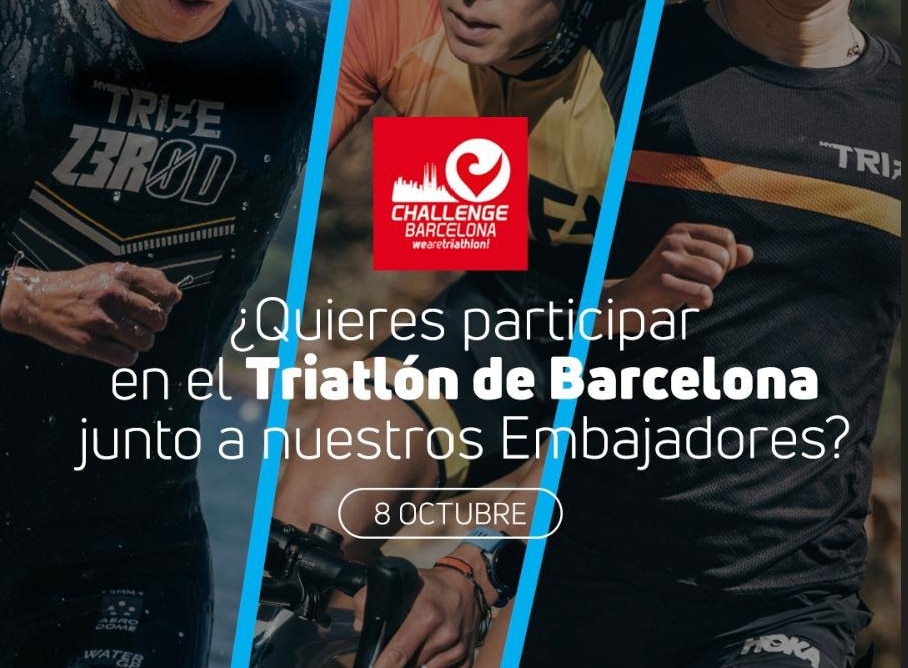 Are you passionate about triathlon and looking for a new challenge? We present you a unique opportunity: the Challenge Barcelona.
Thanks to Compex you have the possibility participate together with the brand ambassadors in the test.
Challenge Barcelona offers various modalities to compete depending on the level you have.
You can compete in the modality Olympic, Sprint o super sprint, either individually, in pairs or in relays of 2 or 3 people.
How to participate?
To participate in the Compex selection, you just have to follow a few simple steps.
Visit compex page y fill the form that you will find in the link "Become a #CompexLover".
In addition, you will have to share what is your motivation to be part of the #CompexLovers team during the Triathlon.
Remember You have until July 10 to submit your request. Do not miss this opportunity to live a unique experience in the world of triathlon.
The Challenge Barcelona will be held in the beautiful city of Barcelona. Known for its rich history, impressive architecture, and vibrant nightlife, Barcelona is a must-see destination.
Don't forget to take a tour of the Sagrada Familia, Park Güell and Las Ramblas, some of the most emblematic places in the city.
Compex is an Enovis brand dedicated to the manufacture of products for muscle stimulation.
With a prominent presence in the world of sports, Compex has become an ally for athletes around the world, helping them improve their performance and recover from injuries.