Triathlon News
ITU 2020 calendar published
In total 38 tests will be played.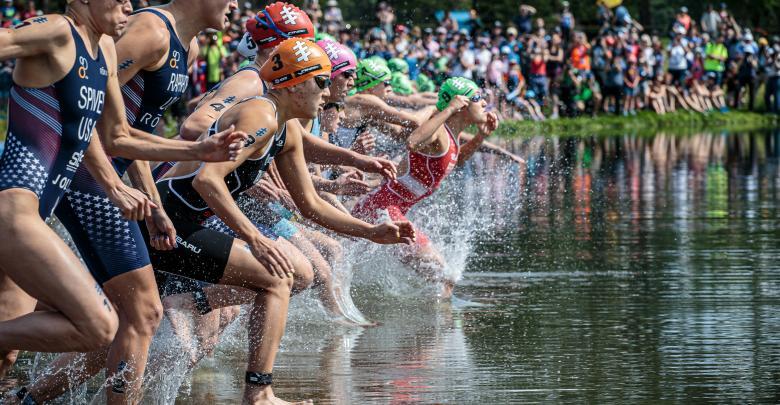 The ITU has published the calendar of World Triathlon Series, Mixed Relay , World Cups , Test of Paratriathlon and Multisport Championship 2020 for the season.
Stresses that this year Spain will not have any evidence in these categories
Europe and Asia will host 13 tests, America 8, Oceania 3 and Africa 1.
ITU 2020 Calendar
World Triathlon Series:
7-Mar 8-Mar Abu-Dhabi, UAE
18-Apr 19-Apr Bermuda, BER
16-May 17-May Yokohama, JPN
6-Jun 7-Jun Leeds, GBR
27-Jun 28-Jun Montreal, CAN
11-Jul 12-Jul Hamburg, GER
22-Aug 23-Aug Edmonton, CAN (Grand Final)
Mixed Relay:
7-Mar 8-Mar Abu-Dhabi, UAE - Series
9-May 10-May Chengdu, CHN - Olympic Qualifier
11-Jul 12-Jul Hamburg, GER - World Championships
20-Aug 23-Aug Edmonton, CAN - Junior / U23 World Championships
World Cup:
15-Feb 16-Feb Cape Town, RSA
14-Mar 15-Mar Mooloolaba, AUS
21-Mar 22-Mar Sarasota, USA
28-Mar 29-Mar New Plymouth, NZL
3-Apr 5-Apr Brasilia, BRA
25-Apr 26-Apr Huatulco, MEX
9-May 10-May Chengdu, CHN
23-May 24-May Osaka, JPN
30-May 31-May Arzachena, ITA
20-Jun 21-Jun Antwerpen, BEL
4-Jul 5-Jul Tiszaujvaros, HUN
29-Aug 30-Aug Karlovy Vary, CZE
12-Sep 13-Sep Weihai, CHN
17-Oct 18-Oct Tongyeong, KOR
24-Oct 25-Oct Miyazaki, JPN
Paratriathlon:
29-Feb 1-Mar Devonport, AUS - World Paratriathlon Series
7-Mar 8-Mar Abu-Dhabi, UAE - Paratriathlon World Cup
21-Mar 22-Mar Sarasota, USA - Paratriathlon World Cup
2-May 3-May Milan, ITA - World Championships
16-May 17-May Yokohama, JPN - World Paratriathlon Series
13-Jun 14-Jun Besancon, FRA - Paratriathlon World Cup
24-Jun 25-Jun Montreal, CAN - World Paratriathlon Series
3-Oct 4-Oct Alanya, TUR - Paratriathlon World Cup
Mixed Relay:
7-Feb 9-Feb Asiago, ITA - Winter Triathlon World Championships
Multisport:
4-Sep 13-Sep Almere, NED - Multisport World Championships
More information https://www.triathlon.org/events