The Bizkaia bridge will be the icon of the Aquathlon European Championship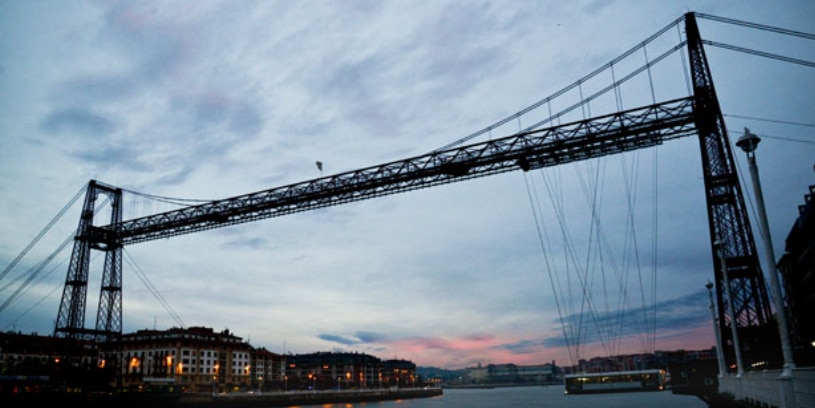 The Aquathlon European Championships, included in the competition program of the European Multisport Bilbao Bizkaia 2022, will take half a thousand athletes from all over the continent directly to compete in under the Bizkaia bridge, which will be one of the iconic elements of the competition and the event.
Getxo-Portugalete, in addition to receiving part of the global economic impact of the international competition at the level of accommodation and reception of visitors on the dates of the tests, which will be spread over Bilbao, Enkarterri and Urdaibai with the disciplines of MD Triathlon y Aquabike: Duathlon Cros y Cros Triathlon, will be the great protagonist on September 23.
El Europe's first metal transporter bridge, image emblematic of the Bilbao estuary and one of the most outstanding constructions of European industrial architecture, it will become one of the icons of the European Multisport Bilbao-Bizkaia 2022, reflecting the identity of the territory in the competition itself and forming part of the stage in which the continental titles will be played of Aquathlon.
The circuits will generally consist of a thousand meters of swimming, and five kilometers of running on a beautiful route along the coast and the streets of Getxo-Portugalete.
There will be six European championships between the day of the opening ceremony, on September 16, and the closing with the MD Triathlon and Aquabike championships in Bilbao on September 24.
More than 3.500 athletes are expected to arrive in Bizkaia with more than 5.000 companions, from 35 countries and generating an estimated economic impact of more than ten million euros.