Riaza joins the calendar of ISOSTAR EXTREME MAN 2014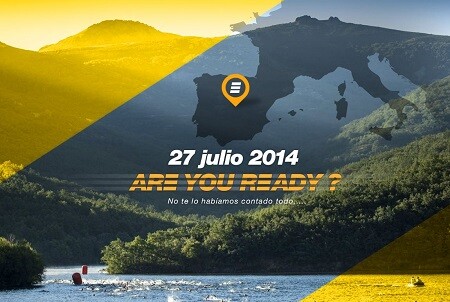 The new mid-distance challenge will be played on the July 27

The circuit ISOSTAR EXTREME MAN continues to grow in order to become a reference for triathletes who bet on the medium distance. On this occasion it is the town of Riaza, in the province of Segovia and just one hour from Madrid, which adds to a tempting calendar for the next campaign.
The 28 of July of 2014 is the date chosen for the debut of this test in the EXTREME MAN family. A competition that is characterized by the beauty of the environment in which it is located and by the hardness of a route that will test the participants. Thus, swimming will take place in a beautiful reservoir surrounded by mountains, next to the La Pinilla ski resort. In case there was a lack of incentive, cycling will take place through a demanding route full of slides around the ski slopes.

ISOSTAR EXTREME MAN 2014 begins to write its history. ARE YOU READY?

Further information: www.extreme-man.com