Triathlon News
Rubén Ruzafa bronze in the XTERRA World Championship
Bradley Weiss and Flora Duffy have proclaimed themselves champion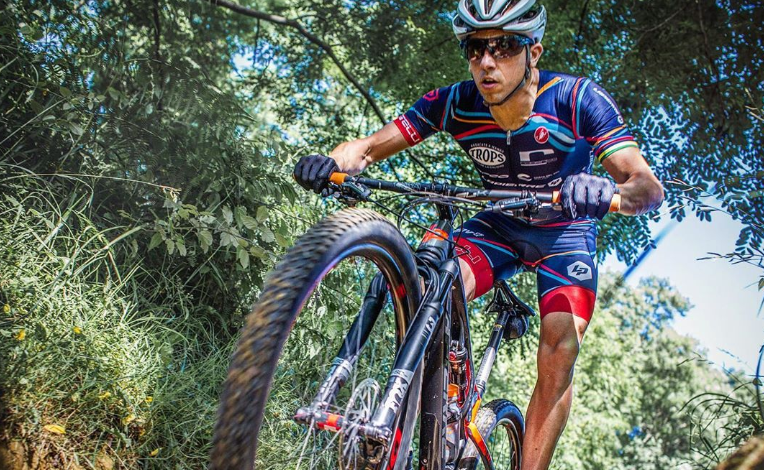 Today the XXIV has been played in Maui (Hawaii) XTERRA World Championship, where Rubén Ruzafa he was looking for his fourth world title.
Rubén, fourth last year is one of the great specialists in the world of Triathlon Cross, 3 times World Champion XTERRA, 4 World Triathlon Cross ITU and this year European Champion and World Runner-up, make him always be a rival to fear in this type of tests.
At the men's starting line were again the Top 5 of last year, where 4 of them already had the title of XTERRA World Champion.
The test was disputed on the format of 1,5 kilometers of swimming, 31 kilometers of BTT and 10.5 kilometers of Trail Running.
The test began with the 1.500 meters of swimming where the first to get out of the water was Sam Osborne along with Maxim Chane and Bradley Weiss. Rubén was 19th 1 minute from the head of the race.
In the first kilometers of the bike segment, Rubén, showing that he is one of the best bikers in the specialty, went up positions to pass in third position at the first checkpoint, 1 minute from Weiss.
Little by little he was cutting distances, to reach him at the end of the segment. finally the first to reach T2 was Rubén Ruzafa with a 1 minute advantage over Weiss and 1:40 over Arthur Serrieres and Sam Osborne.
In the foot race Bradley Weiss made up the difference from Ruzafa to get the victory and the world title with a time of 2:33:40.
The second classified was Arthur Serrieres (2:34:55) while Rubén Ruzafa was third with a time of 2:35:25
Rubén commented on his networks after the race
Flora Duffy wins her fifth world title
In the female category, the big favorite was Flora Duffy, who was looking to get her fifth world title. In the test Spain had the representation of María Calleja.
Duffy was the first to emerge from the water with more than 2 minutes of advantage over Amanda Felder. Maria Calleja left almost 4 minutes from Bermuda.
Flora, with a large cycling segment, distanced herself from her opponents with every kilometer that passed to reach T2 with
Finally, she reached the finish line alone with a time of 2:49:24 followed by Lesley Paterson (3:03:36) and Helena Karasova (3: 04; 38) in third position.
Maria Calleja was 19th.