Rubén Ruzafa fifth in the Cros Triathlon World Championship
French treble with victory for Arthur Serrieres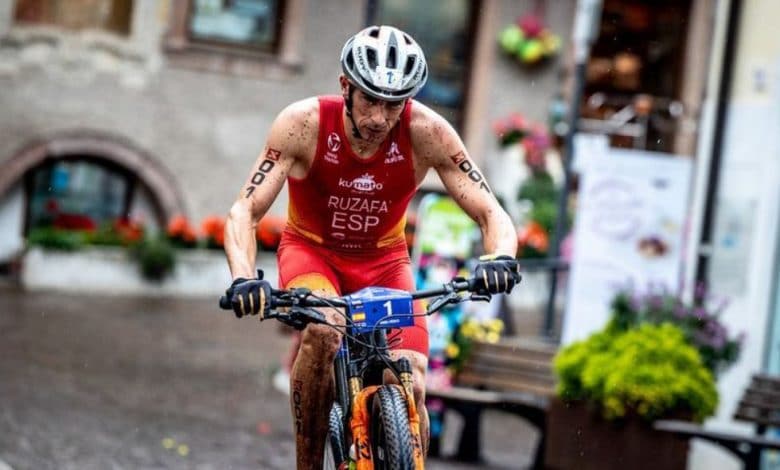 This morning, in Targu Mures (Romania), the Cross Triathlon World Championship where the best of the specialty have been.
This town hosts several international competitions throughout the week with the dispute of the Multisport World Championship with triathlon and duathlon tests
In today's test, the cross triathlon, the Spanish Rubén Ruzafa He has had a great performance and has achieved the fifth final position.
The distances in the test have been 1000 m of swimming, 26 km of BTT and 7 km of running.
The victory has been for Arthur Serrieres with a time of 2: 01: 01 followed by Felix forissier (2: 02: 26) and for Arthur Forissier (2: 03: 29) in third position.
The 3 French arrived at T2 together and in the foot race Serrieres left practically from the beginning.
Rubén came fifth with a time of 2:05:30. These are the impressions of the Malaga
See this post on Instagram
Men's 10 Top
| | | | |
| --- | --- | --- | --- |
| Pos | Athlete | Country | time/ difference |
| 1 | Arthur Serrieres | FRA | 2:01:01 |
| 2 | Felix forissier | FRA | 02:02:26 +00:01:26 |
| 3 | Arthur Forissier | FRA | 02:03:28 +00:02:28 |
| 4 | Sam Osborne | NZL | 02:04:29 +00:03:29 |
| 5 | Ruben Ruzafa | ESP | 02:05:30 +00:04:29 |
| 6 | Lukas Kocar | CZE | 02:06:10 +00:05:10 |
| 7 | François Fri | BY | 02:09:13 +00:08:13 |
| 8 | Michele Bonacina | ITA | 02:10:11 +00:09:11 |
| 9 | Jules Dumas | FRA | 02:11:44 +00:10:44 |
| 10 | Gaetan Vivien | FRA | 02:12:05 +00:11:05 |
Sandra Mairhofer wins in Women
In the female category the champion has been for Sandra Mairhofer with a time of 02: 22: 03 followed by Martha Menditto (02: 23: 30) and for Solenne Billouin (02: 26: 03) in third position
Top 5 female
| | | |
| --- | --- | --- |
| Post | Athlete | Time |
| 1. | Sandra Mairhofer | 2:22:03 |
| 2. | Martha Menditto | 2:23:30 |
| 3. | Solenne Billouin | 2:26:03 |
| 4. | samantha kingsford | 2:27:52 |
| 5. | Alizee paties | 2:30:44 |