Rubén Ruzafa Ready for the XTERRA of the Czech Republic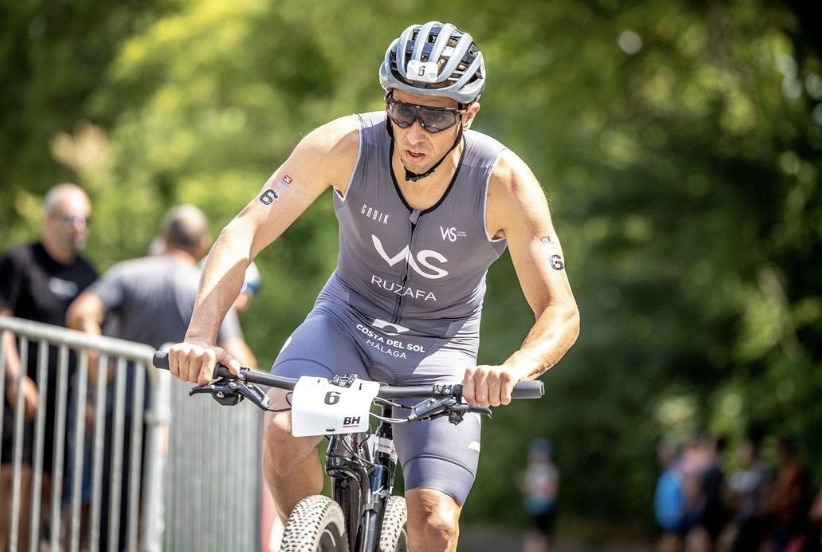 A new test of the circuit XTERRA World Cup arrives this weekend in the medieval town of Prachatice, in the Czech Republic.
F competitions will be heldull and XTERRA Short Track scheduled for August 12 and 13
The competition will take place in the historic town of Prachatice, with a bag of prizes of €20,000 and 120 points up for grabs.
Athletes will face a 1.5K swim in Lake Ktissky, a 35K MTB run through Sumava National Park, and a 10.5K run.
Forecast weather conditions are partly cloudy with a temperature of 24°C.
Male Favorites
Among the men's favorites for the XTERRA World Cup in the Czech Republic, the Spanish seven-time world champion stands out Rubén Ruzafa,
They will also be Arthur Serrières, reigning XTERRA World Champion, who has won the last four XTERRA races in the Czech Republic.
Jens Emil Sloth Nielsen, leader of the World Cup, and Felix forissier, European champion, are other names to take into account in this competition.
Female Favorites
In the female category, Alizée Paties de France leads the standings and has clearly dominated all season.
Loanne Duvoisin from Switzerland, recent winner of the XTERRA European Championship, is another athlete to watch closely.
Sandra Mairhofer from Italy, winner of the fifth race of the World Cup and national champion in mountain biking, is also a strong competitor.
The presence of Solemn Billouin, the current XTERRA world champion, and Martha Menditto from Italy, adds even more excitement to the women's competition.
Prachatice: A city full of history
Prachatice is a renaissance city steeped in history and tradition. Known for its cobbled streets and medieval architecture, it is a perfect place to explore and enjoy Czech culture. More information about Prachatice on Wikipedia.
Schedule
The PRO competition will be held this Sunday at 9:00 am in Spanish time.
How to see it live?
The PRO test can be followed live through xterraplanet.com or to the official channel of YouTube.