Saleta Castro suffers an accident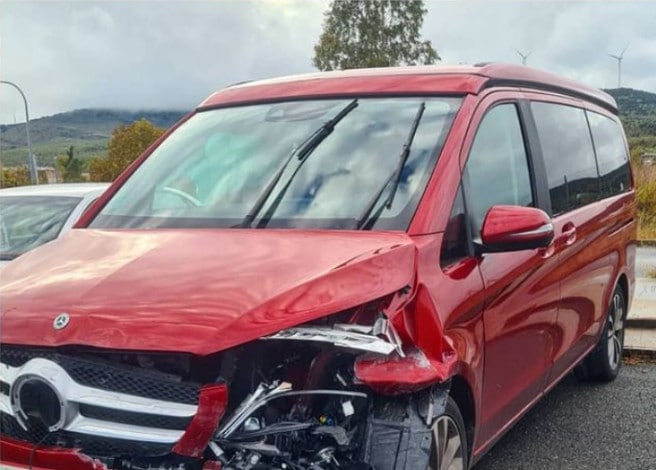 The Galician triathlete Saleta Castro and your partner Victor benages suffered an accident yesterday when they returned from competing in the Ring in the World Triathlon Championship and Spain Cros.
The couple lost control of your vehicle on the road where due to the rain they ended up moving uncontrollably for several meters until they finally collided with the guardrail.
At that moment the airbags went off and the vehicle itself activated the emergency system automatically. They are both fine and have not suffered any physical damage.
This is what Saleta has commented on his social networks
«Yesterday we were born again.
With our competitions over, me in the triathlon world record, @vicbesi in the Spanish record and being quite disappointed for not having been able to do what we wanted, we went on to be born again and realize that in a matter of a few seconds our lives they could have changed.
Shortly after leaving we had an accident, the road was very flooded, it was raining a lot and we do not know if there was something on the road or is it that we punctured a wheel at the same time we entered a pool of water, the fact is that we slid quite a few meters through the highway, as if we were on an ice rink.
Fortunately, the van stabilized and slowed down until we collided with the guardrail. The airbags went off and at that moment the Mercedes Benz emergency system was activated and we already had one person talking to us all the time.
The emergency system of the van itself took care of everything, called the civil guard, tow truck and was with us at all times. They organized the pick up of the vehicle and our transfer to Valencia.
I wish I never had to tell you about this and I hope it never happens again but when we got out of the car we realized how lucky we have been that this happened to us in a vehicle like this, we are convinced that the van saved us.
Now more aware of the seriousness of the accident, we are even more fortunate and we give thanks that it was only our vehicle and without any harm to other people. We with the shock in the body but we are perfectly.
And already going to the material, the van destroyed and us without any scratch, knowing very well that thanks to all the security systems protections that it has today I can be writing this.
Eternally grateful
@mbfurgonetas for all the support and help you are offering us. »
See this post on Instagram