Triathlon News
Sant Celoni hosts the official presentation of the European Half Distance Triathlon Championship, Half Challenge-Barcelona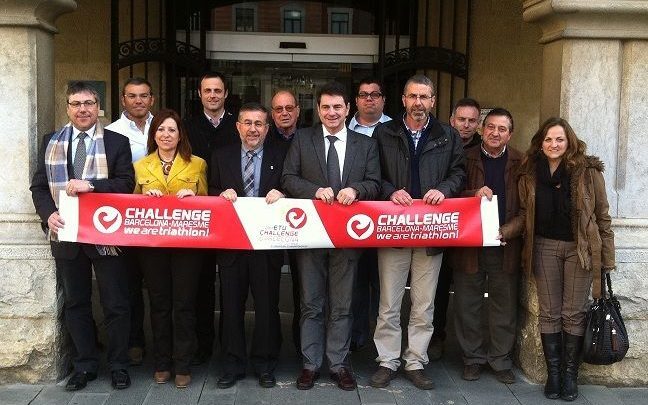 The European Championship of Half Challenge Triathlon- Barcelona, 29 of January has been presented this Tuesday in the Bernat Martorell Room located in Sant Celoni, in an act chaired by the Deputy of Sports Josep Salom, accompanied by the authorities of the municipalities that are part of the new route.
In search of offering the greater quality in the circuits and experience for the triathlete, the cycling segment for the test to be held next 19 in May will incorporate the mountain for the first time in its route offering a spectacular landscape while avoiding the drafting during the test thanks to its design.
The official act of presentation of the circuit chaired by Josep Salom, Deputy of Sports, has also attended the mayors and councilors of the towns of Sant Esteve de Palautordera, Montseny, Vallgorguina, Sant Iscle de Vallalta, Sant Pol de Mar and the host municipalities of Calella and Sant Celoni.
In total six municipalities of the Region of Vallès Oriental and six of the Maresme, will be part of this fifth edition of Half Challenge-Barcelona, ​​European Championship 2.013 Triathlon.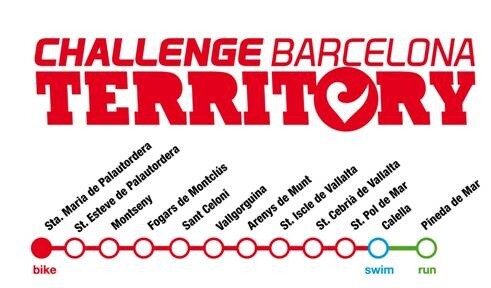 According to statements made to the press by Joan Castaño, mayor of Sant Celoni, "It is a unique opportunity for the Baix Montseny municipalities to be part of this European Triathlon Championship, which will cross the Montseny and Montnegre Corredor natural parks, where hundreds of triathletes will be able to enjoy this tour"
The Deputy Josep Salom, has confirmed the commitment of the Diputación de Barcelona with Challenge-Barcelona, that allows to position the Catalan municipalities and counties on the international map, promoting sports "Challenge is a consolidated test and currently also a European benchmark "
In the sports field, Agustí Pérez, Race Director, has presented the new circuit: the departure of the 1,9 swimming km will be in the Platja del Garbí, under the Calella Lighthouse and the arrival for the bicycle transition will be made in the Platja Gran. For the participants of this edition will be a unique opportunity to have a new route that, in addition to being spectacular thanks to its design will avoid drafting, with a total of 90 km that will run through two natural parks to reach the town of Monsteny from where they will return to the Maresme to finish with the 21 km of foot race that goes from Calella to Pineda, with the finish line at the beach of Calella
For Agustí Pérez "The current edition exceeds all the participation forecasts, at this time they are already more than 1.500 enrolled, an indicator that makes us think about overcoming the 2.000 participants of the next 19 of May "