Sara Pérez and Cesc Godoy Spanish Triathlon Champions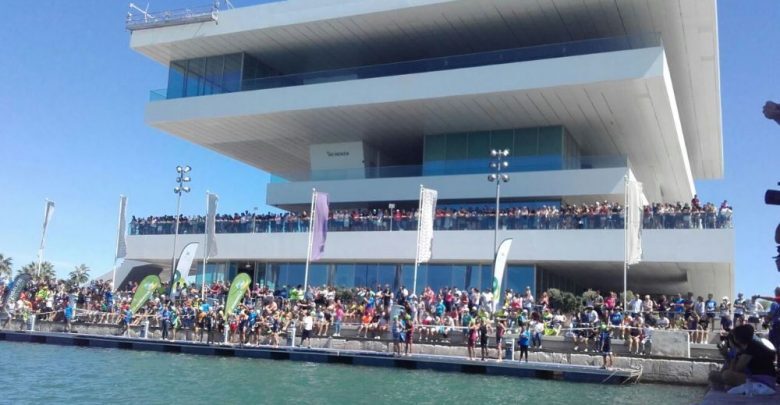 {wbamp-meta name = »image» url = »/ images / stories / news_07 / championship-spain-triathlon-valencia.JPG» width = »300" height = »150"}
Today the Spanish Triathlon Olympic Distance Championship was held in Valencia, where Sara Pérez and Cesc Godoy won the race.
Today was the second day of the Valencia Triathlon with the celebration of the Spanish Championship in Olympic distance and the women's triathlon
Sarah Perez Hall, X3M, was proclaimed national champion 2017 with absolute superiority in the race over the other rivals in the first two segments, controlling in the third to ensure a victory in the day against the push of the Venezuelan Joselyn Daniely Brea Abreu, of AD Tri-Penta Terras de Lugo, second classified, and of Sara Bonilla, Claveria Triathlon, third in the race, second in the Spanish Championship and also winner of the Spanish Herbalife Triathlon Grand Prix. The third drawer of the national women's podium was for Marta Sanchez, of the CN Vic-ETB, fourth classified in the race.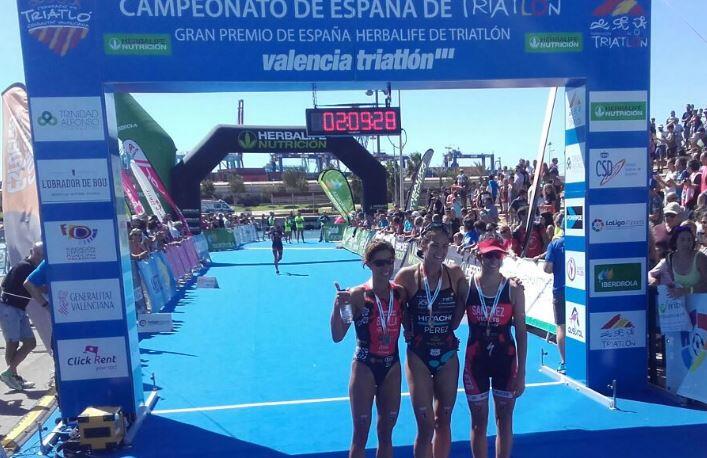 Classification
| | |
| --- | --- |
| 1 | SARA PEREZ |
| 2 | JOSELYN DANIELY |
| 3 | SARA BONILLA |
| 4 | MARTA SANCHEZ |
| 5 | IBONE SANCHEZ |
| 6 | NURIA RODRIGUEZ |
| 7 | DELIOMA GONZÁLEZ |
| 8 | ANA MARIBLANCA |
| 9 | MELINA GRISELDA |
| 10 | MARIA ORTEGA |
As for the male event, the winner was Cesc Godoy followed by Pablo Dapena and Richy Hernández third.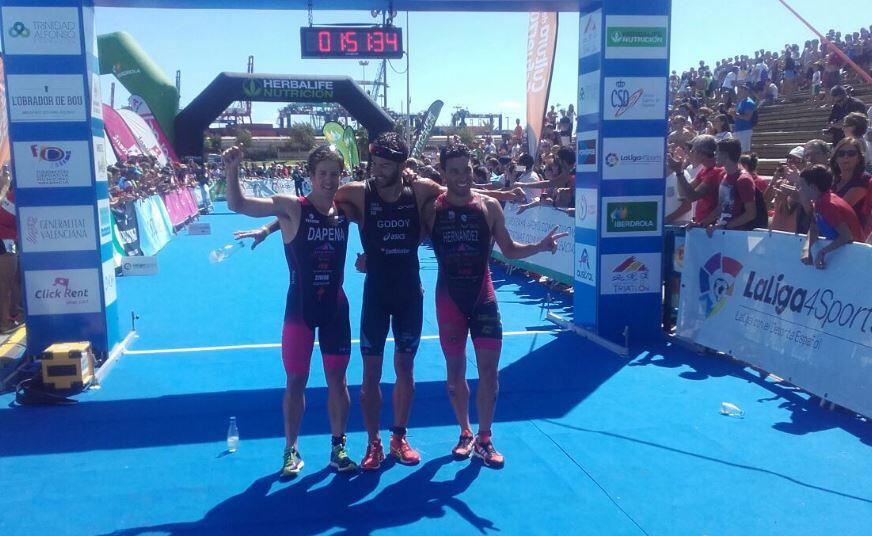 From the exit of the water a trio was formed in head with Cesc, Ricardo and Kevin Tarek Viñuela, another cash of the Cidade de Lugo. Kevin could not stand the pace of his escape companions and was absorbed by the persecuting group. From the same group Dapena jumped to join the two of the head forming the final trio that would play the victory and final podium positions. Not even a fall in the entrance of the T2 suffered by Cesc could prevent a triumph that the Catalan triathlete wanted to dedicate to his father, a legend of the national triathlon, and also to his mother.
Cesc invested a time of 1: 49: 58, Dapena entered to 26 seconds, and Hernandez to a minute and seven seconds. Antonio Benito, also from the Cidade Lugo Fluvial, was fourth classified, while Uxío Abuín, from the Vedra Olympic Club, finished in fifth place and got on the podium of the Spanish Grand Prix Herbalife Triathlon, which in the male category was closed with the victory of Godoy, with 197 points, followed by Dapena, with 195 points, and Uxío, also with 195 points.
The title of clubs was for the Cidade Lugo Fluvial, the silver for Diablillos de Rivas and the bronze for the Fasttriathlon. In sub-23 category was proclaimed champion of Spain Antonio Benito, of the Cidade Lugo Fluvial. The silver was for Ignacio González, from Arcade Inforhouse Santiago, and the bronze for Iván Gil, from Diablillos Rivas.