The San Fermín Half Marathon is suspended, the first to be held in Spain in the "new normal"
It was to be the first half marathon to be held in Spain after the confinement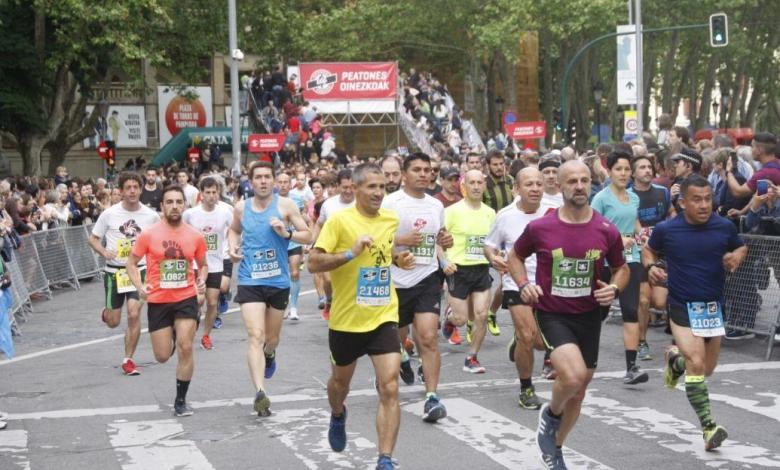 El City Council of Pamplona has denied the authorization to the test, which had been rescheduled for August 9 under a strict security protocol
As reported by navarra diary, the seventh edition of the EDP ​​San Fermín Marathon, canceled on June 20 due to the situation generated by the Covid-19 pandemic and rescheduled for Sunday, August 9, it cannot be held in 2020.
This has been notified by the organization through the official website this morning after learning that the Pamplona City Council has denied the pertinent authorizations for its celebration.
«Although an official argument has not been received, the organization understands that it is due to the situation of extreme alert to the existence of various Covid-19 outbreaks in the national territory and the possible spontaneous crowds of people during this summer period.", Point out in their communication those responsible for the test.
We deeply regret having to communicate this situation to you. https://t.co/z5XSvZ3SZC pic.twitter.com/n1nHB7tNQa

- EDPSanFermín1 / 2Maraton (@sferminmarathon) July 8th, 2020
It was to be the first half marathon to be held in Spain after the confinement
The event - which was to be the first half marathon to be held in Spain after the confinement - involved three timed races of 21, 10 and 5 kilometers in the Navarrese capital.
It had changed its format, its planned routes, its day of celebration and its schedule to adapt to the circumstances and to be able to comply, in addition, with a detailed protocol of security and sanitary control, following the recommendations of the World Health Organization and the Royal Spanish Athletics Federation.
There was also rreduced its maximum participation quota to 1.000 runners -less than half of the participation of past editions, already having close to 600 signed up - to comply with the new regulations for sporting events established by the Government of Navarra.
Registrations will be returned
Despite all this, finally, has not received authorization so the organization, As previously announced, "it will proceed automatically to return the registration to all participants", except 1,5 euros in management costs.
"TheThe EDP San Fermín Half Marathon maintains the idea of ​​transmitting the values ​​of health and sport. It is the participants in this type of tests who are most interested in staying healthy and avoiding infections, proposing a healthy, respectful and healthy lifestyle.and -explains the suspension statement-.
The organization understood that being a pioneering event in the post-covid world, It was an opportunity to fly the health banner alongside the 'San Fermín' brand, something that will continue to be the spirit that will be maintained in future editions of the event ".
More information: https://www.edpsanferminmarathon.com/