2.000 triathletes will take the Casa del Campo this weekend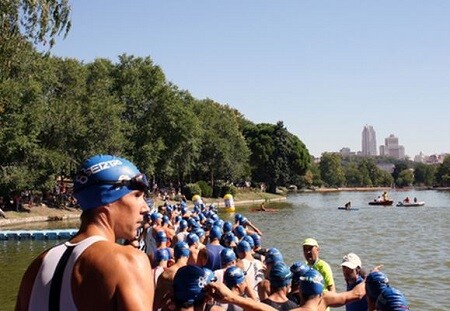 This weekend the SERTRI returns to Madrid, with the Casa de Campo exercising as a nerve center of two intense days full of triathlon and fun.
Organized by the Spanish Triathlon Federation and the SER chain, in this venue has the collaboration of the Madrid Triathlon Federation in a meeting that will gather more than 2000 athletes who will go to the Lake of Madrid Casa de Campo in search of an exciting sports adventure.
On this occasion, the participants will be able to participate in different distances, designed so that anyone who wants to can start or launch into a new challenge in triathlon. Thus, they will be able to take the Sprint distance start, Men's Supersprint, Relay Supersprint, Women's Triathlon, Olympic and Kids Run Bike Run. All this so that everyone who wants to, regardless of their age and level, can enter the triathlon.
More information