Super League Triathlon 2023 Championship Series announced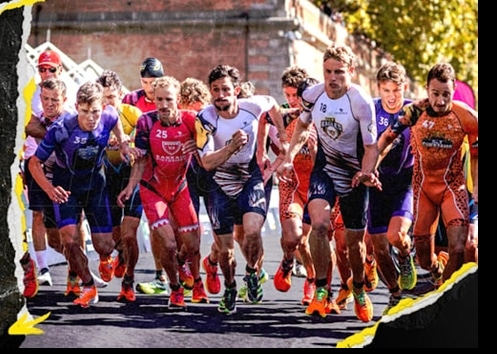 It's official, the dates for the Championship Series of the Super League Triathlon 2023.
In his fifth anniversary, The championship series will kick off in London on August 27 and end with the Grand Final in Neom on October 21 traveling across three continents, with races in London, Toulouse, Malibu and NEOM.
Founded in 2017, Super League was the result of the creativity of Michael D'hulst, entrepreneur Leonid Boguslavsky, and four-time triathlon world champion Chris McCormack.
The first Championship Series, held in 2018, laid the foundation for the races, which now include 26 Championship Series and Arena Games Triathlon events since its inception.
Super League Triathlon Championship Series Schedule 2023
London, UK: August 27
Toulouse, France: September 3
Malibú, United States: September 30
NOS, Saudi Arabia: October 21
Participating athletes and prominent names
Although the full roster of athletes hasn't been announced, several big names have been revealed, along with a handful of returning athletes from the 2022 ALCS.
Among those confirmed are the current champions Hayden Wilde y Georgia Taylor-Brown, and a host of the best athletes in the world.
They will also have a Spanish presence with Miriam Casillas, Sergio Baxter y Roberto Sánchez
Men
Women
Jonny Brownlee (GBR)
Georgia Taylor-Brown (GBR)
Alex Yee (GBR)
Cassandre Beaugrand (FRA)
Hayden Wilde (NZL)
Beth Potter (GBR)
Matt Hauser (AUS)
Sophie Coldwell (GBR)
Vincent Louis (FRA)
Taylor Spivey (USA)
Henri Schoeman (RSA)
Katie Zaferes (USA)
Chase McQueen (USA)
Summer Rappaport (USA)
Seth Rider (USA)
Kate Waugh (GBR)
Shachar Sagiv (ISR)
Olivia Mathias (GBR)
Max Stapley (GBR)
Fanni Szalai (HUN)
Emil Holm (DEN)
Verena Steinhauser (ITA)
Dan Dixon (GBR)
Miriam Casillas Garcia (ESP)
Taylor Reid (NZL)
Nicole van der Kaay (NZL)
Sergio Baxter Cabrera (ESP)
Barbara DeKoning (NED)
Roberto Sanchez Mantecon (ESP)
Vitalli Vorontsov (UKR)
London
London, the vibrant capital of England, welcomes the 2023 Super League Triathlon.
As one of the world's most iconic cities, London offers an incredible mix of history, culture, stunning scenery and nightlife.
Toulouse
Toulouse, known as the Pink City of France, is famous for its unique pink brick architecture. The city is a center of culture and life, full of charming cafes and restaurants, museums and contemporary art.
Malibú
Malibu, known for its stunning beaches and vibrant surfing community, is a nature and water sports lover's paradise.
This idyllic California destination provides the perfect backdrop for the penultimate race of the series.
NOS: The Grand Finale
NEOM, a futuristic region in Saudi Arabia, will be the setting for the grand finale. Although this event will not be open to the public, viewers will be able to follow the action via a live stream.
More information in https://superleaguetriathlon.com/