Suspended the Ria triathlon of the EO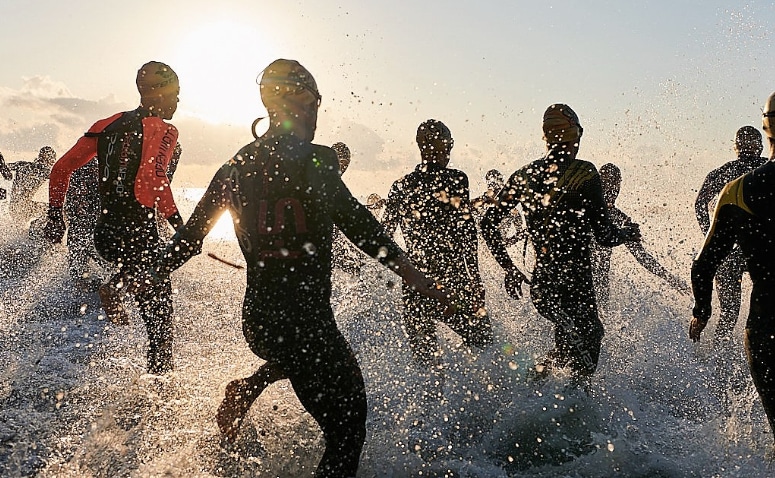 Unfortunately, the authorities responsible for traffic in Asturias have not given the go-ahead for the celebration of the Middle Distances qualifier for the Eo Triathlon.
Victor Martinez, organizer of the test sent us this note explaining all the details of the suspension.
Yesterday the decision was made to suspend the test. Too late, although most of the participants saw it coming, because it had already been previously informed.
This is the second time the test has been suspended. Last year, having absolute faith in the project, I made a commitment with the federation not to open the registration until we had a previous feasibility report.
Those steps were taken and after many difficulties and variations on the initial project, we were finally told that the cycling route was going to be reported favorably. Only then, at the end of February, did I agree to open the registration.
Unfortunately, the report of the Traffic Headquarters did not coincide with what the Corporal of the Civil Guard had verbally indicated to us in charge of preparing the
report, which, for reasons unknown to us, was disavowed by his superiors.
Given the seriousness of the events, I requested the intervention of the Spanish Federation, which in turn did the same with the CSD, which was interested in the matter and carried out various
negotiations, that took us to the DGT.
Apparently and within all logic, the matter was going to be resolved, so nothing was communicated to the participants. On May 31, from the DGT we
They reported that the Asturias Traffic Headquarters was willing to authorize the test, if we attended to some indications that they would give us and possibly a change of date, for which they summoned us to contact the Provincial Traffic Head.
We immediately made an appointment (we were 6 weeks away from the test,). Everything suggested that the solution was imminent. Unfortunately, despite having requested the appointment every day since then, 21 days later we are still not received, so it is clear that it is not possible to wait any longer.
I want to make it clear that the organization has acted with absolute seriousness from the first moment and in a few days many more explanations will be given.
If this test is not held, it is due to the absolutely reprehensible behavior of the Luarca Civil Guard Command, which has reported the test without complying with the Traffic Regulations, demonstrating either an inexcusable ignorance or, what is worse, bad faith.
The inscriptions will be returned in full by the Spanish Federation, which will also arbitrate a measure not to harm those participants who have not been able to qualify for the Ctº of Spain.
We apologize for the inconvenience caused and especially for not having been able to correspond to the illusions created.
We will report more fully in a few days.
Source: FETRI