Everything prepared in Ansó for the Spanish Winter Triathlon Championship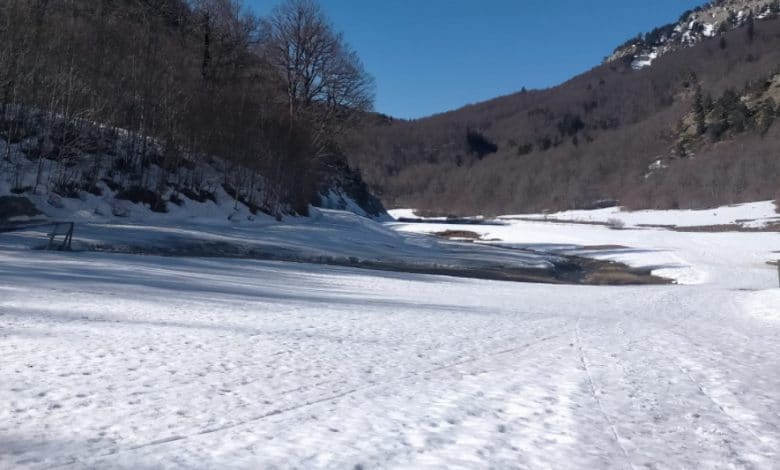 This coming Sunday, February 13, the Spanish Winter Triathlon Championship in the traditional Ansó Valley Triathlon.
The first titles of the season in the Spanish Triathlon Federation will be awarded in the test, which will also be Aragon Championship.
The test consists of 7 km of running, 20 km of mountain biking and 10 km of cross-country skiing.
The competition will start at 9.30:XNUMX a.m. in the charming village of Ansó, where 7 km. in the first segment, running.
The route runs entirely through the cobbled streets of the Aragonese town, with constant ups and downs.
At the end of this segment, the almost 200 participants will take the mountain bike to face the cycling segment to the cross-country ski slopes of Linza.
The road will be closed to the public from 9.10:XNUMX a.m. to carry out the bicycle segment with closed traffic and total safety for the participants.
Upon arrival at the Nordic Space Linza, the participants must complete 10 km. on cross-country skis.
Both the organization and the Ansó City Council and the space itself are working hard to be able to offer the runners a circuit in perfect conditions for the Championships.
The recent changes in the weather, and the lack of snowfall, have meant that the conditions of the track were not the best at the beginning of the week, but all the parties involved make their maximum effort so that this emblematic test offers the level usual that has led it to be a calendar classic in the specialty.
Triathletes from all over Spain have once again given their trust to Mayencos and Ansó, with a participation of close to 200 athletes, among whom are the current champions of Spain in title, Joan Freixa and Enara Oronoz