Everything ready for Campus Challenge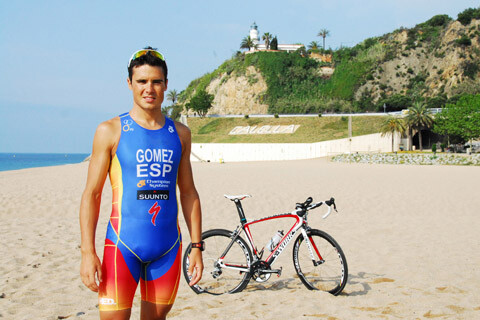 The week of September 25 to October 3, coinciding with an internationally renowned event "Challenge Barcelona-Maresme" Elite athletes, organizers, technicians and triathletes will meet at the Sport Area Calella Training Center to participate in the Campus Challenge – Fetri.
Sport Área is located in front of the Mediterranean Sea, in the middle of the immense beach of Calella de la Costa, a place that invites you to practice sports throughout the year, being able to practice along the promenade or on the many roads that come together in area.
In a geographical enclave that includes all the necessary elements for optimal training of high-level triathletes, this week JAVIER GOMEZ NOYA AND VICTOR DEL CORRAL will be staying at the facilities, without a doubt two of the most important figures on the world triathlete scene, have bet for the best facilities in the country to prepare your closest commitments.
Remind you that the Sport Area Training Center is made up of a private 50m outdoor Olympic swimming pool, a Creu Groga medical center with 70 specialties, management of 2 hotels H. Sant Jordi *** and H. Bernat II ****, center Thalasso Spa of 1200m2, state-of-the-art gym and many more services.
Thus Calella is committed to being the capital of the world Triathlon, together with the Challenge Costa de Barcelona-Maresme that will be held on October 2.
Are you a triathlete? Do you want to know the facilities? Come and enjoy a week of these facilities by attending the CAMPUS Challenge-FETRI.
http://www.campuschallengefetri.org/