The World Cups of Tongyeong and Europe in Funchal focus the Triarmada's looks this weekend
Spain has medal options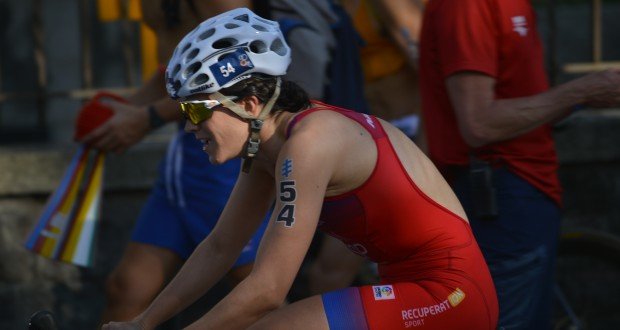 Wide participation of Spanish triathletes during the next weekend with the focus on the "start" of the last block of World Cups it's from the season.
World Cup Tongyeong
Korea will be the country that hosts the Tongyeong World Cup where Miriam Casillas y Anna Godoy They will look for a great result to continue placing their ranking in the Ranking towards Tokyo 2020, and with the Catalan trialteta premiering its title as the first champion of the ProTour achieved last week in Pontevedra.
Triathletes like Nicola Spirig, Vittoria Lopes, Vendula Frintova, Emma Jeffcoat and Claire Michel will not make it easy for our women in the fight for the top positions.
In the men's starting line, the triarmada will have Antonio Serrat y David Castro, who seek to end the season reaping great international results.
They will find great regular rivals of the World Series such as Jelle Geens, McElroy, Hemming, Pereira or Willian, among others.
World Cup and Paratriathlon in Fuchal (Portugal)
The second big weekend event will be based Funchal (Portugal) with the celebration of the Paratriathlon World Cup and an elite European Cup.
Paratriathletes seek to continue with great results that bring them closer to the Tokyo 2020 Paralympic Games. Susana Rodríguez (PTVI), testing with a new guide (Anna Noguera), Dani Molina and Kini Carrasco (PTS3), Eva Moral (PTWC), Juan Jesús Aguiar and José Joaquín Martínez Rincón (PTS4) and Lionel Morales (PTS2) will be the representatives of the Spanish paratriates who will fight for the medals.
In the European Cup, the Spanish Triathlon Federation will have a team of maximum guarantees in the fight for medals commanded by the double Champion of Spain Tamara Gómez and for the Runner-up of Spain (Olympic) Genis Grau which is coming to win in the Atlanta European Cup, as well as the recent double gold medalist in the World Beach Games, Xisca Tous, and the Spanish Champion (sprint), Alberto González. The Spanish squad Sara Guerrero and María Rico complete the women's outing and Jordi García, Carlos Oliver and Ander Noain in the men's.
FETRI