Three Spaniards have defended the Spanish flag in the Long Distance World Championship held this weekend in Henderson (USA)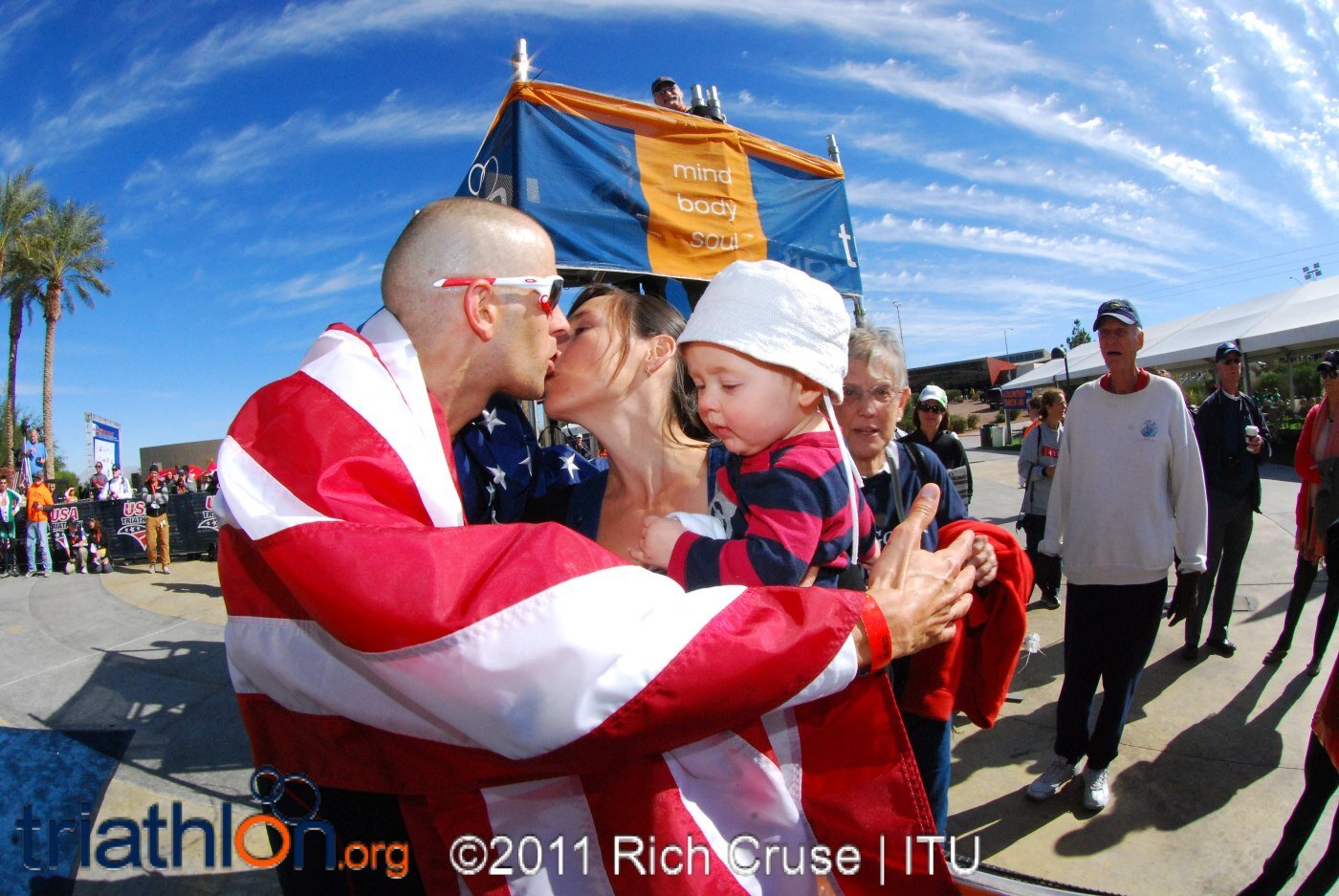 Miguel Blanchart and Richard Calle, achieved a Top20 in this test, arriving in 12th and 15th position respectively. Peru Alfaro did not finish the circuit.
In the men's category, a well-deserved podium for the American Jordan Rapp, 05:00:15, who after last year suffered a car accident, which caused him to lose two liters of blood, has recovered in a spectacular way, achieving this 2011 three first places on the podium, including the 2011 Triathlon World Champion Title.
Second position for Australian Joe Gambles and third for Sylvain Sudrine, a French triathlete who we saw climb to first place on the podium in the Half Challenge held last May in the Spanish town of Calella.
In the Women's category, the English Rachel Joyce reached the finish line in first position, with a total time of 05:34:15 followed by the also English Leanda Cave and the American Meredith Kessler.
On a cold day in the Nevada Desert, in the hours before the competition, it was decided to make some modifications to the circuit, due to the low temperatures in which the water was. As a result of these environmental conditions, the organization decided to cancel the swimming segment, putting the safety of its triathletes before the competition.
Although Spain has the European Long Distance Triathlon Champion Miquel Blanchart, as well as the third place, Peru Alfaro, and triathletes of recognized prestige in long distance such as Richard Calle, Virginia Berasategui and Eneko Llanos, among others, Great Britain and Denmark, after this test maintain their leadership as the most successful nations in ITU long distance World Championships.
More information about the Long Distance Triathlon World Championship and Results:
http://www.triathlon.org/events/event/2011_henderson_itu_long_distance_triathlon_world_championships/
We cannot close this note without mentioning that next year we will be able to enjoy the Long Distance World Championship in Spain. This test will be hosted by Vitoria on July 29, 2012, you can find more information about the test at: http://www.triatlonvitoria.es/2012/ingles/presentacion.html
"My dream since I started in the world of triathlon was to play a great event on my land, at home. There are many hours of training on these roads, these roads, this nature that surrounds Vitoria-Gasteiz, always thinking about challenges thousands of kilometers from here. Now at last, my dream has come true and my city Vitoria-Gasteiz and my land, Araba, host the Long Distance Triathlon World Championship.
I invite you to my house, I invite you to share my dream "
Eneko Llanos