Triathlon News
Triathlon Portocolom, one of the oldest triathlons in Europe, presents novelties for the 2016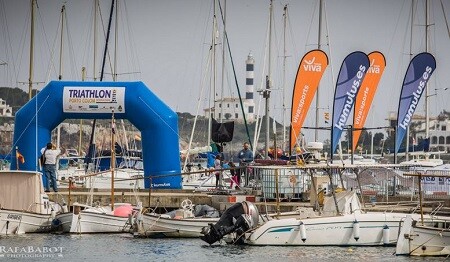 Portocolom will celebrate its 19ª edition the next 10 of April of 2016 in the considered during the last two years, the best triathlon of the Balearic Islands.
El Portocolom International Triathlon will have 2 distances to choose from 55.5 (with 500 meters of swimming, 50 km of cycling and 5 km of running.) and the 111 (1 km of swimming, 100 km of cycling and 10 km of foot race)
As a novelty for this edition there will be a new transition area to improve the athlete's experience. In addition they have also announced a prize pool for professionals with € 4.000 in prizes, shared among the 3 best men and women in the two distances of the test.
Both races over 111 and 55.5 will have the same circuits as in 2015. 111K participants will make two laps of each segment, while 55.5 athletes will complete a single lap. Swimming will take place in the port of Portocolom; The cycling segment will cover a spectacular landscape including the ascent of Sant Salvador, known by thousands of triathletes and cyclists who visit Mallorca every year.
To finish the test, the walking race sector will tour the ancient city and the triathletes will run along the beaches of Portocolom Bay before crossing the finish line.
As a last news for 2016 there will be a pspecial remio for the king / queen of the mountain on the rise of Sant Salvador.
More information: http://www.triathlonportocolom.net/
You may also be interested in this