Triathlon Vitoria-Gasteiz opens registrations on September's 25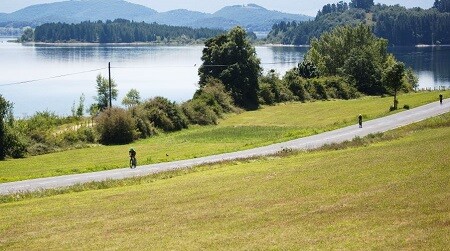 Triathlon Vitoria-Gasteiz already has date for its ninth edition in the year 2015: 12 / 07
The next 12 of July of 2015 the city of Vitoria-Gasteiz it will be overturned again with this test that has two distances; the distance of the triathlon, IRON Distance (3,8km-180-42) and HALF, the exact half of the previous one.
After the success of the 2014 year and the good reputation enjoyed by the organization, this year the number of entries in the two tests increases. The main sponsor is the City Council of Vitoria-Gasteiz. There will be a maximum of 1.850 participants spread over 1.000 dorsals for distance IRON, 700 for HALF and 150 reserved for the organization.
As in previous years and since the World Championship was held in 2012, Vitoria-Gasteiz bet to keep the goal in the center of the city for the enjoyment of the companions and vitorianos, very fond of this sport and that with his welcome and affection for this test are becoming true hallmark of Triathlon Vitoria.
The next September 25 the inscriptions will be opened, for both tests, at 8: 00 in the morning. Last year the 400 registrations were exceeded on the first day. The organization expects again this year a good reception considering the expectation that they are noticing through social networks.
3 reasons to come to ENJOY PASSION VITORIA TRIATHLON: Spectacular landscapes, organizational quality and a city overturned with the triathletes and their companions.
Registration in www.triathlonvitoria.com