Triathlon News
Triathlon Ball of the World and Aquatrail Vertical Ball of the World two tests that will take you from Madrid (Navacerrada) to heaven.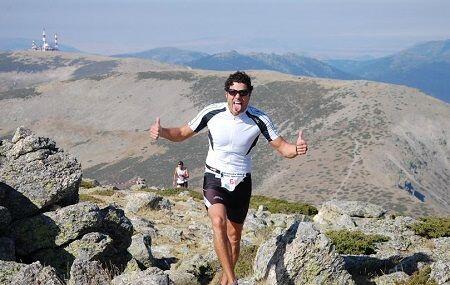 This year the category for couples in the long triathlon of the Ball of the World is inaugurated
El World Ball triathlon which will be played next Julius 10, is probably the test with the most demanding foot industry in Europe. Few triathlons incorporate an authentic mountain trail in their career sector.
It's an adventure, always above the height 2.000m going through the summits of the Sierra Madrileña. Maybe in the career sector you have to pull arms supporting the palms of your hands on the quadriceps to keep climbing and even when you reach the top of Ironhead you can do it half crawling, half climbing, is the usual, is what crushes you and is what makes you fall in love with this test that unites two worlds, the triathlon and the races by mountain, all an experience.
But first, you will have left behind the ramps of the mythical port of La Bola, taking the bike to the nest (boxes t2) emulating the mythical rise of the queen stage of the Tour of Spain with ramps of up to 21% in the hardest sections. On each curve a breathtaking landscape in the National Park, and 1.200metros below the beautiful town of Navacerrada and its reservoir where the first rays of the sun gave the exit.
As a novelty for this edition the organization launches the new cpairwise category for the long tri. Something typical in mountain races. It is valid for same-sex and mixed couples. Reaching the finish line with your girl or boy after enduring during 90km of bike and trail 20 is priceless.
In addition, a combined classification will be launched with the Aquatrail Vertical World Ball. It's another savagery that takes place on Saturday. 1.000m. of swimming followed by vertical 1.0000 with climb to the Ball and down to the finish line in Navacerrada, in total 20km. www.aquatrailvertical.com and in turn this will have another combined with the vertical Aquatrail of Istán, in Marbella at the end of August.
At this moment the registration process for the Ball triathlon is very advanced and only 75 dorsal remain for each modality, long and short. The Aquatrail Vertical opens registrations on April's 30.
More information: http://www.triatlonboladelmundo.com/