Triathlon News
Pakillo Fernández-Cortés and Alba Reguillo won the XVII Triathlon of Cuenca. Chronicle by Felipe Gutiérrez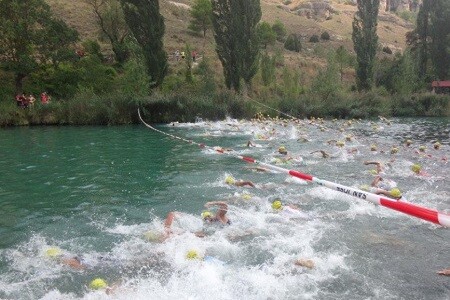 Much more than a classic
Again we returned to Cuenca and this time in its XXVII edition and as we all say "a classic Spanish triathlon" I remember those first editions, I remember that triathlon atmosphere of those first years and again in one of the triathlons that we like, without drafting and not overcrowded.
This time the Rio Júcar came down cold, but the water temperature seemed to be in accordance with the decision of the judge of the test, "it was more than 22º degrees", so we wetsuits it out.
The triathletes seem that soon they noticed that chilly, although from the first meters Pakillo Fernández-Cortés (1º 1: 59: 08) put the "first" and left alone until crossing the finish line in first position. But what was clear is that the fifteen hundred meters waned because if not Paquillo would have beaten an important record when doing 13: 30, it was clear that there were meters missing, maybe it was calculated "a ojillo".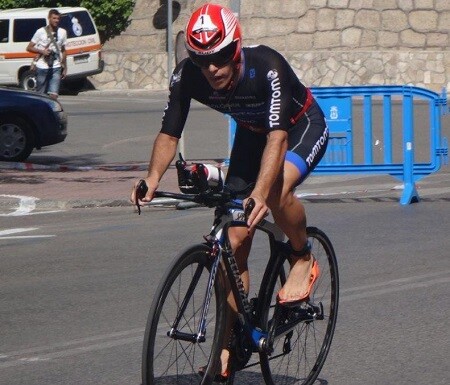 From that moment the test was controlled by the Extremadura who is preparing a long distance test and that point of form was looking for in Cuenca.
Behind and in line of goal was Oscar González (2º 2: 03: 17) the one who achieved "the silver" and occupied the podium to the right of the winner and in front of the young sub 23 Javier Rosado (3º 2: 04: 20) of the Guadalajara Triathlon Club
While in the women's event it was the Alcázar triathletes, Alba Reguillo (1ª 2: 24: 32) that dominated the race proving to be the strongest in the female category and ahead of triathlete Las Triathlon Las Rozas, Sara Mariscal (2º 2: 34: 05). The Burgos Sara entered the finish line by Cristina de la Torre (3º 2: 34: 20)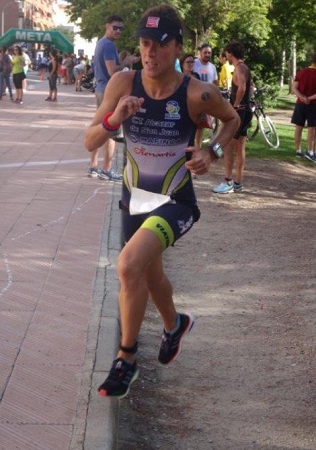 Magnify the test he did Dani Molina, paratriathlete who is preparing the World Cup in Chicago and who made a triathlon of futuristic world medalist within a few dates.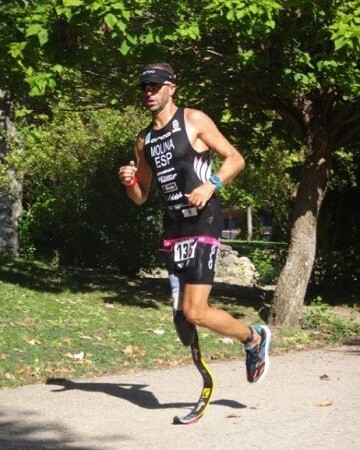 Dani was among the head swimmers and the work she has been doing this summer as preparation is undoubtedly giving results. Animo Dani, we want a medal!
In the rest of the categories, the winners were:
· TRI 3 PARATRIATLETAS- Daniel Molina 2: 33: 01
· Junior Men- Juan Carlos Sáez 2: 17: 06
· Sub 23 Male - Javier Rosado 2: 04: 20
· Veterans 1 Fem - Lourdes Garcia 2: 36: 55
· Veterans 1 Masc-Fernando Villalba 2: 15: 08
· Veterans 2 Masc Antonio Garcia 2: 25: 17
· Male Clubs- CDE Carrasco. It's Cycling 6: 24: 08
· Women's Clubs- CDUPV Triatló 8: 27: 11
What is clear is that we will return to Cuenca, to his triathlon and looking for a new edition, without a doubt this triathlon "is much more than a classic". In the 2016 we will return.
Felipe Gutiérrez
You may also be interested in this