The best of the national triathlon will be held this Saturday at the XXVIII National Triathlon Villa de Fuente Álamo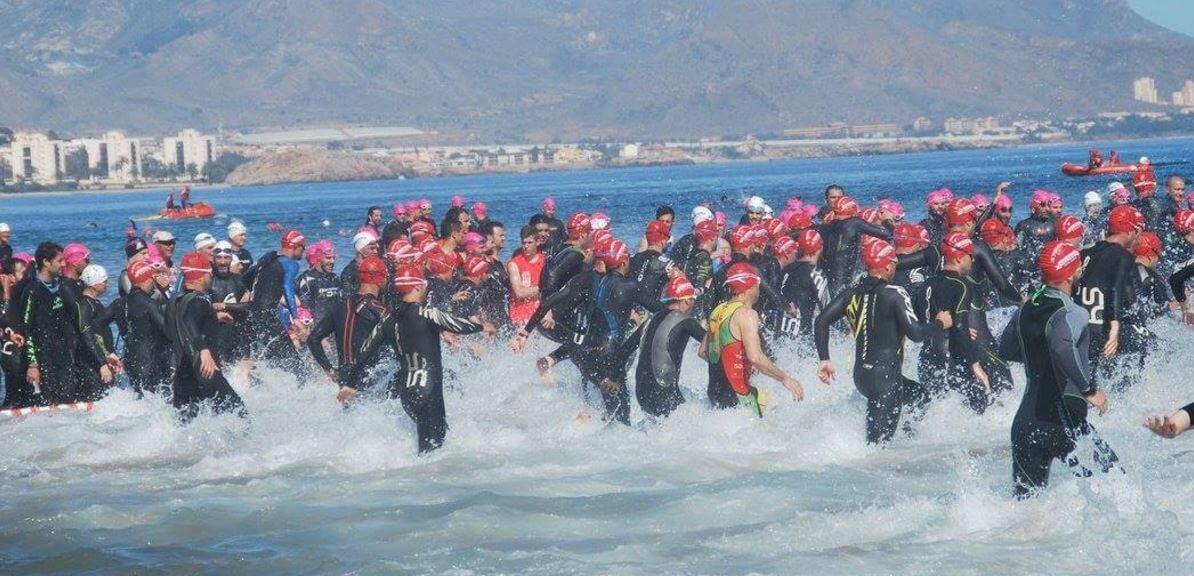 {wbamp-meta name="image" url="/images/stories/noticias/triatlon-fuente-alamo-salida-natacion.JPG" width="300″ height="150″}
1.000 triathletes will participate this Saturday, 13 of May, in the XXVIII Triathlon National Villa of Fuente Álamo, the Triathlon of the triathletes that as always will count with a participation of luxury, with the best national triathletes of short distance.
El Triathlon of Fuente Alamo It will start at the beach of Rihuete de Mazarrón with the swimming test, in the form of rectangle and a length of 750 meters, after which the cycling section will come, with a circuit of 25 kilometers that include the ascent of the Cuesta del Alto and a tour of 5 kilometers through the streets of Fuente Álamo that will be full of people cheering as usual.
In the men's competition the Valencian Jesús Gomar part with the number 1 as the winner of last year and is one of the favorites, along with Uxío Abuín, Antonio Serrat o Emilio Aguayo, although the triathlete of CDM Avant Moncada is not at 100% due to physical discomfort. We must also take into account the Spanish champion MD 2015 Miguel Ángel Fidalgo, to the junior European champion Javier LluchAs well as Luismi Velazquez, Roberto Sánchez, Arturo Gallian o Ramón Ejeda. It will be a joy to see the exit to Antonio Benito after recovering from an injury that has taken him a while without competing.
As far as the women's competition is concerned, it also features a big poster, with two ITU competition winners this season, Camila Alonso y Sara Perez. In addition they will also be present Joselyn Brea, Laura Gomez, Melina Alonso, Edymar Brea, Noelia Juan, Maria Ortega y María Bravo. It will be a joy to have the presence of Sara Guerrero, who like his teammate "Blume" Antonio Benito well go through an injury. Finally, mention that they were pre-registered in the beginning Tamara Gómez y Cecilia Santamaría, but that finally will not compete for different physical discomforts. On the other hand Marina Castro suffered a spectacular fall in the Cto. of Spain by Relays and can not take the exit either. We send a lot of encouragement to all three of us and we hope for a speedy recovery.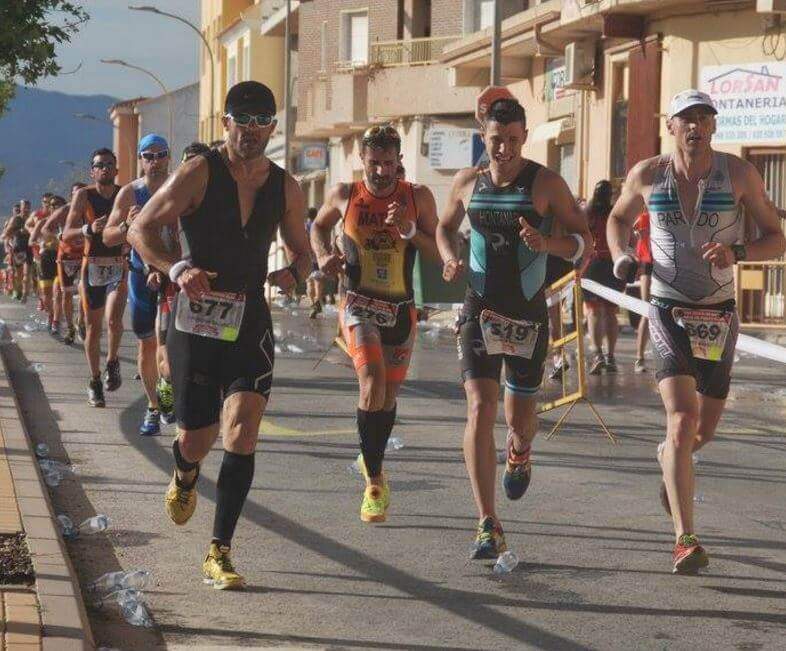 The competition will start the 16: 45 being the last competition to start in the "Super Saturday" (WTS of Yokohama, IM 70.3 Mallorca, Cto. Spain of MD and Fuente Álamo). The organization announced that this year, for the first time, there will be a female elite and it has advanced that they will follow the unpaired boxes that they implanted in the T2 two years ago. "There is no test in the world with dissociated pits", he recalled, one more proof of the eagerness of innovation of the organizing committee.
Photos: trifuentealamo.es