Triathlon News
Triathlon Festival Ribadesella, 20% discount for those who participated in 2014 until the end of the year.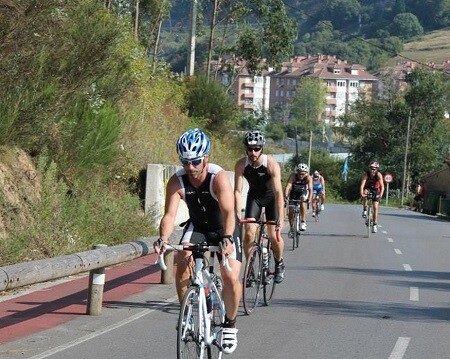 The second edition will be held on the 4 of July of 2015.
During the first weekend of July of 2015, Triathlon lovers can participate in the "TRIATHLON FESTIVAL"to be held in Ribadesella (Asturias) where they can choose between sprint, Olympic or Media distance events.
Sprint Distance Triathlon (750-20-5)
Olympic Distance Triathlon (1,5-40-10)
Half Iron Distance Triathlon (1,9-90-21)
Until the December 31 that participated in 2014 you can register with a 20% off in any of its distances.
This year more than 6.000 euros will be distributed in prizes for the best in individual category and by teams in the Half Iron test. In addition, clubs with more than 4 participants will have a privileged space where they can cheer and rest as a team for the entire duration of the events.
More information: http://www.triathlonfestival.es/