The Zarautz Triathlon 2024 opens pre-registrations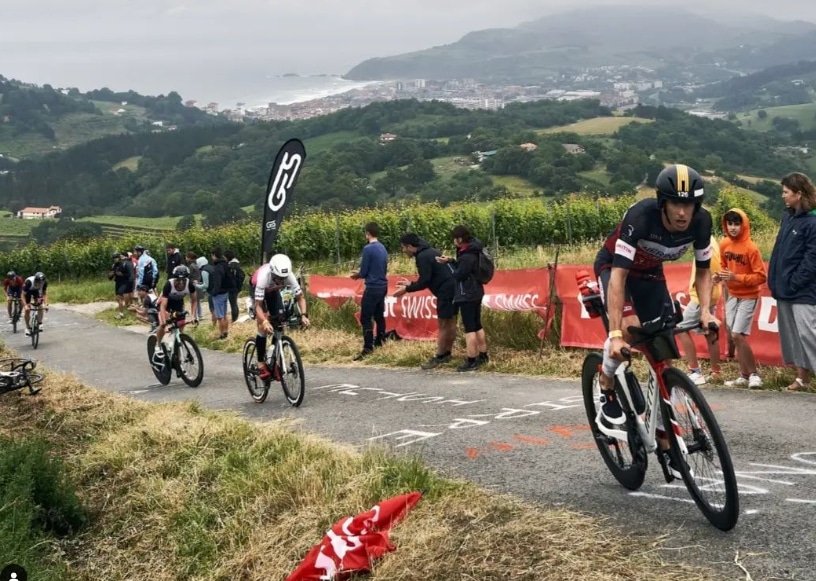 The expected Triathlon of Zarautz has announced the opening of pre-registrations for its 2024 edition.
This event, which will be held on June 8, 2024, is known for being the oldest event in MD and attracts numerous triathletes and sports fans.
For those interested in participating, it is essential to pre-register, as it is the first step prior to the draw that will determine who will be on the starting line.
Around 750 participants are expected to attend this emblematic event. After pre-registration, athletes will receive a drawing number, and in a few weeks, 650 numbers will be drawn consecutively based on a number that appears in the draw.
The registration dates are from November 3, 2023 to November 12, 2023. The cost of pre-registration is €3,00 and registration has a value of €175,00.
It is important to note that both pre-registration and registration will be personal and non-transferable.
Zarautz: A city with charm and sport
Zarautz, located in Gipuzkoa, is not only known for being the headquarters of this prestigious triathlon, but also for its beauty and tourist attraction.
The city offers a perfect combination of beaches, mountains and a rich gastronomic culture. For those accompanying triathletes, there are a variety of activities and places to visit, from its famous boardwalk to its historic buildings and museums.
In addition, the city has various sports facilities for those who want to stay active during their stay.
Circuit details:
Swimming (2,9 km)
This swimming crossing from Getaria to Zarautz is carried out in OPEN SEA and it is extremely important to prepare for the difficulties that this implies (in terms of currents, waves, orientation,...).
Cycling (80 km)
The circuit consists of one lap of a 32,2 kilometer circuit and another lap of a 47,8 kilometer circuit, until completing 80 kilometers in total.
The Meagas pass will have to be climbed 3 times from Zarautz. It is not a port that has a very steep slope (average of 3,5%), but it does have a considerable length (3,9 kilometers).
Running race (21 km)
The Zarauzko Triatloia running route runs through beautiful places such as the walkway over the dunes, the Malecón and the Kale Nagusia, where a large number of fans gather.
The circuit consists of doing three laps of a 6,2 kilometer circuit, starting with the boxes that are located on the Malecón, and ending in the Plaza del Ayuntamiento, completing a total of 21 kilometers.
More information in http://www.zarauzkotriatloia.com/