The La Manga Triathlon Solidarity
It has 2 distances: Half and Olympic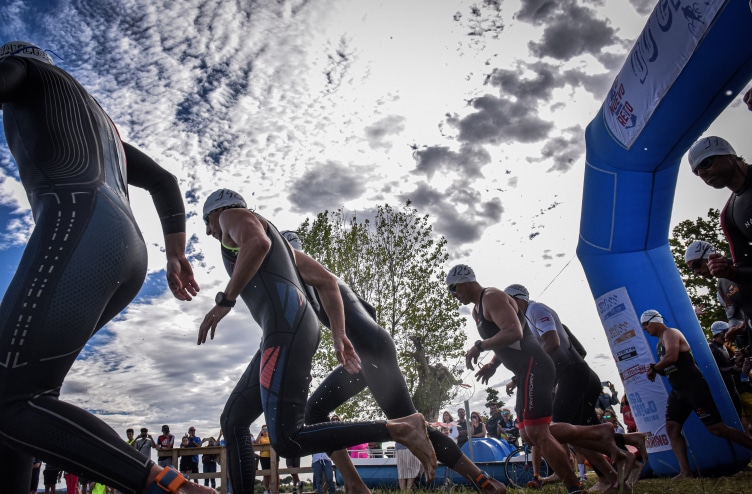 The warm coast of Murcia will host a Solidarity Triathlon on April 15 by the hand of the NEVER SURRENDER Foundation.
Creating a special rate for the HALF distance, in which each participant contributes €50 for the charitable cause.
The objective of the foundation is to be able to develop different activities aimed at the research and and the improvement of quality of life of cancer patients through sport and strength exercises.
With experts in the area and followed at all times by their doctors. In this way we meet one of the objectives of the test to be solidarity Through sport.
Strength training helps fight cancer. Improves tolerance to chemotherapy, quality of life, functional status, strength and rest.
The scope of action of the foundation, at first, focuses on the Region of Murcia, with the intention that it can later be extended to all of Spain.
The implementation of all this will be achieved thanks to the collection that will take place in sporting events, recreational events, merchandising, partners and donations.
The region of Murcia, lacked a medium distance triathlon, Cartagena being an ideal place due to the climate with an average temperature of 20º and its waters, with an average annual temperature of 18º and its tranquility make it an exceptional place to practice of 3 all kinds of sports.
There are already 300 registered, take advantage of the Never Surrender Solidarity Rate.
JOIN THE CHALLENGE.
FULL RATE with accommodation and registration for €239. (limited places).
Includes: Half distance registration, 2-day accommodation at the Hotel & Spa Entremares, session at the Hotel Spa, Foundation t-shirt, Pshyorelax products, a Mobel sports accessory and visit to the Cabo de Palos Lighthouse.
SHORT RATE only registration for €149.
In both rates, €50 of the registration fee goes to the charitable cause, which is tax deductible.
In order to carry out this test we have the support of the General Directorate of Sports and Tourism of the Region of Murcia, the Manga Consortium, the Cartagena and San Javier City Councils, as well as the Murcian Triathlon Federation and numerous companies, clubs and volunteers from the Murcia region.
Become a member of the Never Surrender Foundation at neversurrenderf.org
More information in https://www.triatlonlamanga.com/