Triconsejos by Alejandro Santamaría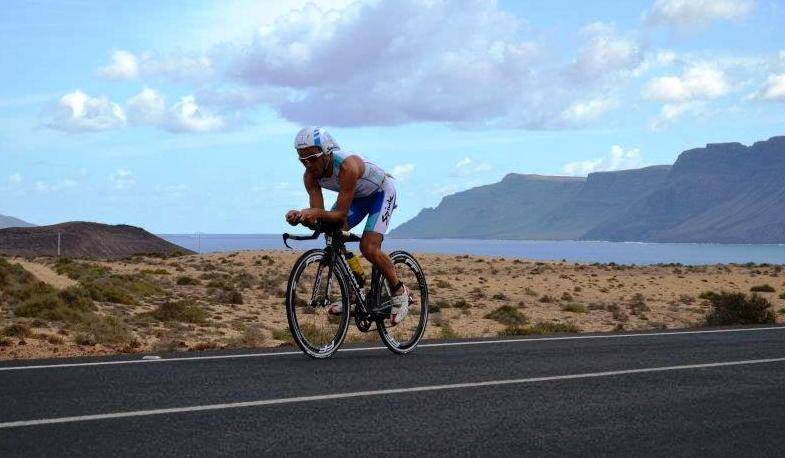 This week in our Triconsejos section is the turn of the Madrid Alejandro Santamaría
Name: Alejandro Santamaria
Club: Club Triatlon Palma
Web / Blog: www.trientrenos.com
Sponsors: Proniño Telefonica Foundation. Spiuk, Argon 18,
Collaborators: Mizuno, Power bar, Speedplay, keepgoing, Fast Forward, Nortwave, Nineteen, CT Palma, Oackley
Most representative results: Podium Ironman Cozumel 2011, 9 times top 8 in Ironman, 2 times champion of Spain Long Distance, World Junior Duathlon Champion.
3 tips to train better:
- Water: Do not spend more than 3 days without swimming so as not to lose sensations. Even if it is only a short bath, it is good to "touch the water"
- Cycling: Use a powertap to quantify the training load and eat and drink during.
- Running on foot: Warm up very slowly especially if you are tired and let the body gradually enter.
3 things you should never forget to take the day of the test
- Water: Good glasses, tested and suitable for the occasion.
- Cycling: Powergel to put on the bike and feed yourself during.
- Race on foot: More powergel for the race.
3 things you should not forget to do during the competition
- Water: orient yourself, it will look ahead every few strokes to find the group and follow it in search of the buoy or the end
- Cycling: drink and take some gel.
- Running: Be positive and don't let your head give you up
3 tips that always have to be done at the end of the competition
Drink well to re-hydrate.
Eat something quick to recover better based on carbohydrates with some protein. It can be worth a shake to be able to do it as soon as possible.
Cooling down with a little more gentle exercise will help us to better cleanse toxins and lactate from our muscles.
Tell us a curious anecdote that happened to you
In the Ironman St.George in 2011 during the bike my nose started to bleed and I could not stop the bleeding. So before I stopped, I looked for solutions and I put a power bar jelly on my nose to make a tampon. They are quite fat and I had to push hard to get it but I could continue and finish with a good test.
Objectives of Alex in the 2012
-Get another podium in Ironman.
- Ironman World in Hawaii.
- Doñana Challenge.
-Triatlon of Elche.
Further information:
Networks (FB / TW): @trientrenos
Web / Blog: www.trientrenos.com