Triplet of the Cidade de Lugo Fluvial in Roquetas
The Galician team has consolidated the triathlon league and the men's club relay title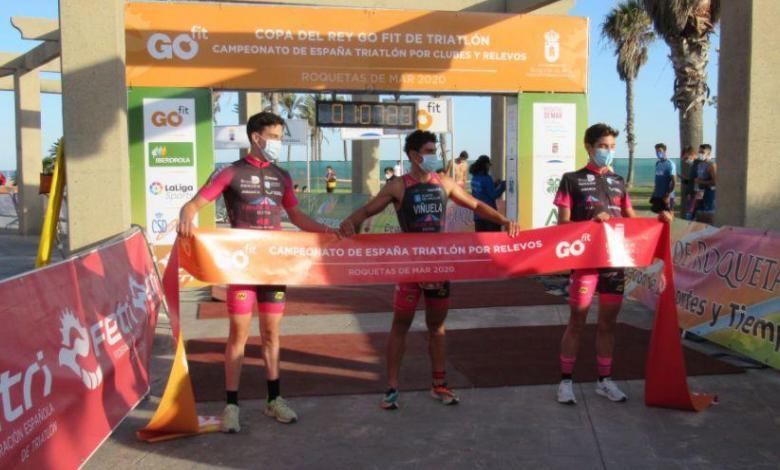 Double day of triathlon in Roquetas de Mar with the Spanish Triathlon Championships by Clubs y Relays, that formed the penultimate and penultimate round of the National Club League Triathlon.
Both leagues will be resolved on Sunday, October 18, also in Roquetas, with the dispute of the Copa del Rey GO fit and the Copa de la Reina Iberdrola.
Very good weather, with sun throughout the day, in a spectacular 27.000 square meter armored venue, in which the health safety protocol of the Spanish Triathlon Federation was strictly applied.
Doublet Cidade de Lugo Fluvial in the league
On the Saturday morning shift Cidade de Lugo Fluvial, in the Spanish Triathlon Championship for Women's Clubs, added the maximum possible points in the First Division to increase their balance in the Iberdrola Triathlon League.
Female classification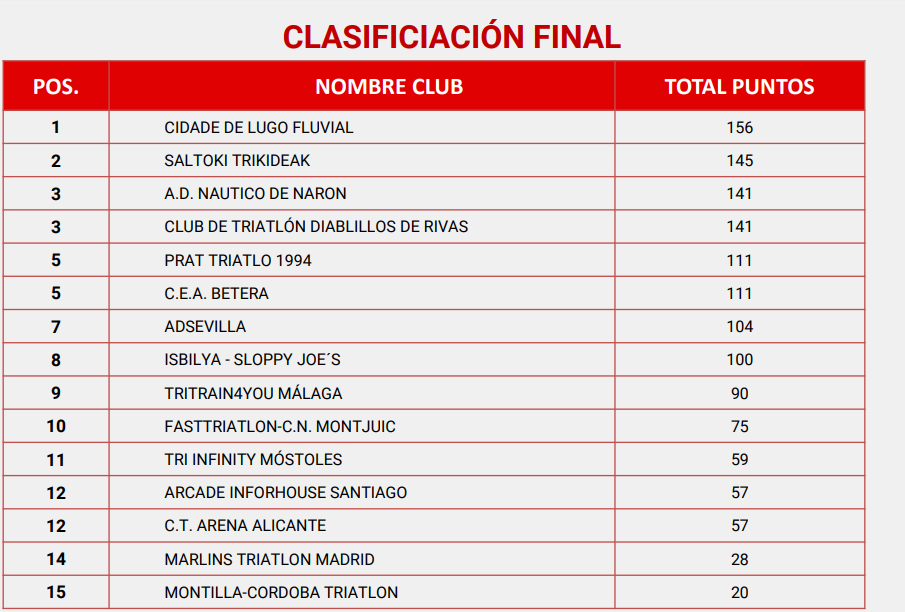 In the afternoon in the men's event, double Cidade de Lugo Fluvial with gold in both championships.
In the Spanish Triathlon Championship for Men's Clubs, the First Division ended with the victory of the Cidade de Lugo Fluvial, Imps from Rivas in second place, and bronze for him Alusigma Peñota Dental Portugaletekoa.
In the Second Division the podium was made up of Tri Infinity Móstoles, Marlins Triathlon Madrid and Triathlon Águilas Primaflor.
Male classification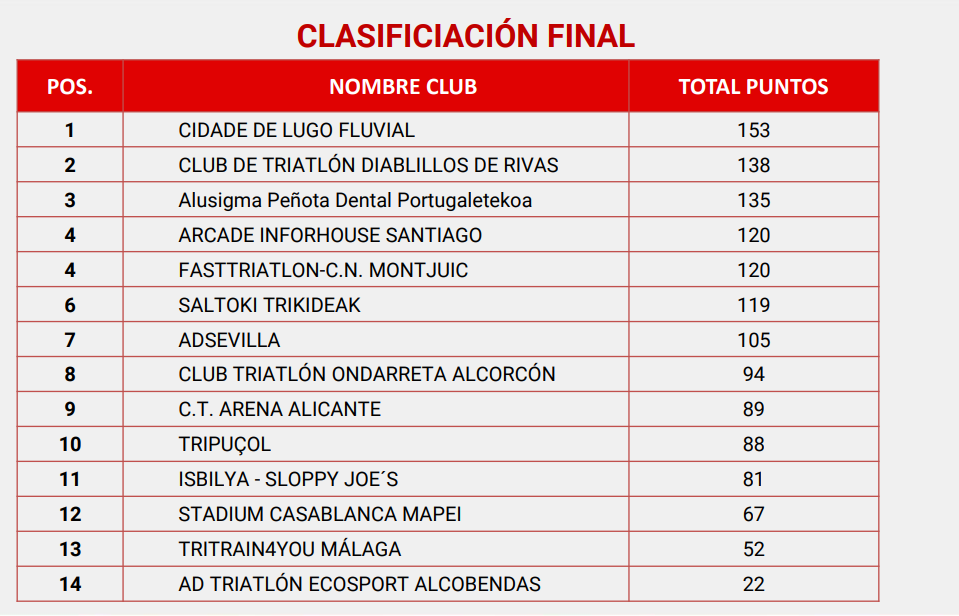 Cidade de Lugo Fluvial y Diablillos de Rivas, Spanish Relay Triathlon Champions
On Saturday afternoon the penultimate league day took place, with the Spanish Relay Triathlon Championship, in which the club prevailed Imps from Rivas.
In the competition of Female Relay in the First Division the team of Imps of Rivas logreed gold and the highest score, followed by Cidade de Lugo Fluvial and Prat Triatló 1994, who got bronze in a fantastic sprint with the last reliever from Fasttriathlon CN Montjuic.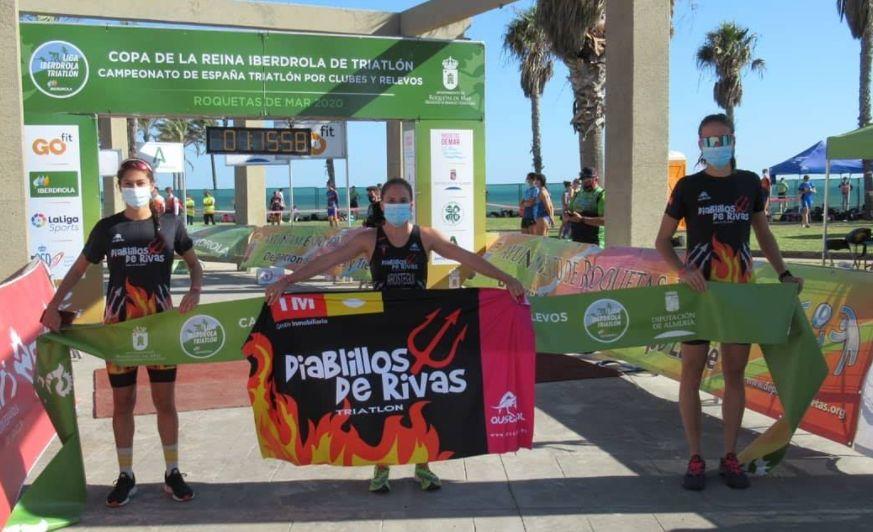 The national contest of Male Relay in the First Division he left as champion Cidade de Lugo Fluvial, followed by Imps from Rivas and University of Alicante, which classified a single second from Alicante.